***Part of the 'Beat The System' - Mini Series***
ONE ON ONE COACHING - YOUR NEW ONLINE BUSINESS
The freedom that comes with an online business is unmatched. Once the launch phase has been completed and the automated phase kicks in, the entrepreneur can revel in his/her success. This, of course, is a feeling that millions of aspiring online business wannabees strive for. The gold-sprinkled 'nomad-laptop-lifestyle' that we read about in trendy blog posts of some guy that spend his days surfing around the world. Each night he quickly pumps out 30 outstanding blog posts, check on his 7 drop-shipping websites and squeeze in time to teach an online-English class for two hours. Just like that.
Um no, nothing could be further from the truth.
Of course, there are true 'nomad-laptop-lifestyle' people out there, but I can assure you their success did not happen overnight. Very long hours of dedicated hard work preceded the two-hour tan on Waikiki beach. Not only the hard work, but also a very detailed planning phase resulted in a crystal clear and focused business plan that they executed with military precision.
So, you are reading this because you want that lifestyle, right? You want the freedom that comes with it, the prestige, the bragging rights while flirting next to the BBQ, but most of all, you want the automated income! The holy grail of all income streams, that's what you want, right? The question is, do you have the balls to go and get it? Do you have the discipline, the courage and the mental toughness that it will take before you can sit on Waikiki beach with a fancy cocktail and an expensive laptop?
Assuming that you do, let's start. Roll up your sleeves and get rid of that tie, there is going to be sweat and maybe some tears.
Fact: To be successful as an online business owner, you need to give stuff away for free. And remember, not just anything, you need to give valuable content away for free. (You need to build trust with your audience)
Now, there are numerous ways to make money online, from promoting affiliate links, drop-shipping and selling your merchandise to name a few. These are all good and some people have had massive success with these ventures. However, I would much rather dive into these at a later stage, almost as an ad-on to your online course and membership site. Their profit margins are much higher and you can scale them quicker.
It has been said that the online-course creation industry will explode to $300B in 2025 – whoa! Do I have your attention now? An entrepreneur paradise for anyone willing to put in the work. This rise of online learning is a massive building block that could help millions to better themselves with pinpoint micro learning and it will create thousands of new course creators enjoying self-employment.
Step 1
Identify your no 1 skill and or talent. Ask yourself this: What do I LOVE to talk about all the time? What do people come to me for advice? This could be your niche topic on what you will create your course about.
Example: You love to bake, and from this one talent you can create three courses.
Course 1: The Basics Of Baking.
Course 2: Advance Baking.
Course 3: Signature Baking Course (from novice to master)
Step 2
Create your own YouTube channel and plan out your first ten videos on baking.
If you don't like to be on camera, you don't have to and just record your voice over the footage.
Step 3
Create a blog website and start telling the world about your amazing skill.
Write about 25 blog posts on different topics about your talent and include a lot of colorful pictures and recipes. (Remember we need to give away free stuff)
Step 4
Create a profile on Pinterest and every time you create a new blog post, make sure that you create a 'Pin' with a striking picture and description of the recipe you just blogged about. This will drive traffic to your blog website and the website will drive traffic to your YouTube channel.
It's 6 months later and you have created a YouTube channel with fresh new content, relevant to your chosen niche. You have your own blog website with a minimum of 25 posts and an active Pinterest account driving traffic to your website. Congratulations, you are on a roll! Now that the foundation has been laid, you should persist in creating valuable content and upload to the different platforms on a weekly basis.
Step 5
Start to create your signature course (novice to master baker) and put yourself on a timeline to finish it. A four-week period should be enough as you are a master of your trade, right? Remember to include a 'welcome' video and a 'course completion' video at the end. Divide the course outline into different modules and use audio, slides, video and PDF downloads as part of it. There are stunning platforms that you can use such as Kajabi and Teachable that could 'host' the course for you. Once it is up and running you promote the course via your own YouTube channel and blog site as well as other forms of lead magnets such as webinars.
Once the course material has been uploaded and ready to purchase, people from all over the world will then be able to buy it at any time of the day. Whether you are sleeping or not. Your very first evergreen product.
DOG LOVER T-Shirt Fun
VISIT THE FUNKY CLOTHING STORE
Step 6
Start a membership site for your true fans. Within this site they will have access to all your courses as well as exclusive use of additional material you publish and a twice-a-month 'coaching call' with you, the master baker. Keeping in mind that the courses will be sold for a 'once-off' amount but the membership site will bring in repeated monthly income. The magic of automation.
If you persist on the above, you will be able to carve out an online business for yourself that could have YOU sitting on Waikiki beach in a few years. Of course, this is an extremely broad and generic outline of how you could pull this off, but I'm sure you understand the concept.
Creating an online course and following it up with a membership site is something that anyone with skills and talents can accomplish. Who has got skills and talents? We all do!
Remember, what is commonplace for you, is WOW for others. What is that thing that people always come to you for answers? What is that thing that you LOVE to talk about?
That's your first online course.
Power To The People.
Would you like to become an online entrepreneur?
Consider the YOU-24/777 Academy FB group. An interactive online meeting place for start-up entrepreneurs. Gather knowledge and find inspiration!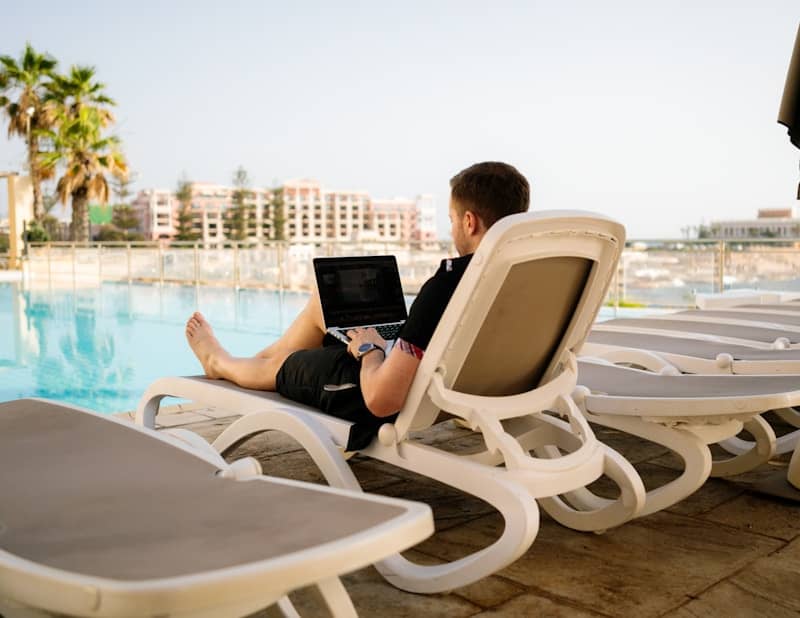 This post has been sponsored by the friendly team from REVIX.
Effortlessly invest in major Crypto while keeping an eye on Ai, Robotics, Electric Vehicles, Legal Cannabis & Clean Energy.