Is it supposed to be easy? Is it guaranteed to be difficult? Why do most business ventures fail within the first 3 years? Lack of funds, lack of planning, or just an unlucky roll of the dice?
I have had my fair share of business ventures disappearing into thin air. Forcing me, red-faced, to curl up in a corner and to lick my wounds. While thinking of ways how to face society again, I would use the same corner of self-pity to start planning my next attack. My next business venture to overshadow all previous attempts at world domination! There in my corner of tears and self-pity, I would start to plan my empire down to the last detail. While I'm writing the new business plan on the wall, I would use my tears of the previous start-up failure to wash me clean and to get ready to start again. Because this time, it's going to be better. My new business plan will be better than the previous. I have learned from my mistakes.
You see my friend, this time I did my research, I read the books, watched the 'How To' videos on YouTube and I got inspired by the success of billionaire entrepreneurs and all their spin-off businesses. This time it's going to be different because I am different. I am fit, focused, and business-minded!
I did it! I found the link between short-term start-up success and long-term business sustainability! Running shoes and Spinach! Yes, Popeye was right! Do you want to succeed in an extremely competitive business world? You need to start with discipline and health. These two words go together like salt and pepper. Create and commit to a basic fitness routine, throw in some spinach and you are halfway on your roadmap to success.
YouTuber Cap
Visit The Funky Clothing Store
If you cannot commit to a basic fitness routine you will find it difficult to create, implement and promote discipline 'systems' within your start-up's framework. Business is all about people, systems and I suppose clients are also part of it. ;-)
Correction, RETURNING clients, is a big part of your start-up success.
1 - Create a system in which you and your team are able to solve a problem for people.
2 – Find a way to; consistently keep on doing that at a market-related price tag.
3 – Create a system that revolves around the upliftment of your TEAM (there is no I in Team)
4 – Create a system that allows you to work ON your business and not IN your business.
(of course, in the beginning, you will be fulfilling all the roles, from accounting to marketing and sales and delivery driver in one, but sooner than later, you need to distance yourself from the day-to-day operation and manage your team.)
Now here is the dilemma; would you want to achieve the above while giving up your health?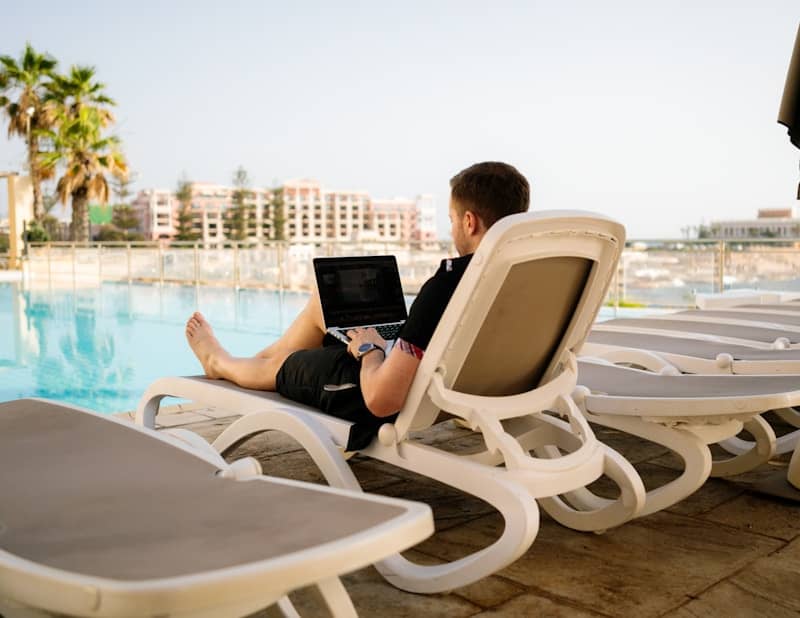 Would you like a fat bonus cheque and a stroke for Christmas? No, not cool.
The word we are looking for here is 'balance'. The ultimate balance between our running shoes and the entrepreneurial fire within all of us. Do you want to write a business plan? Start on the treadmill and create the framework of your start-up in your mind. Then run to your gym bag, grab a notepad and write that magic down.
While I was continuously lying in my corner of self-pity over the last few years, contemplating the meaning of life and looking back at my failed business ventures. I became more determined than ever to succeed. "I want that feeling!" I yelled to myself. I wanted the feeling of success, like the newly capped Springbok rugby player that is about to start his first game against New Zeeland! Similar to the tennis player that collapsed on Wimbledon after winning the tournament. I want that feeling!
Like the business owner that looks back and saw that his 'start-up' is already 5 years old. He also realizes that he has seen only growth! I want that feeling!
It became my mantra, day in and day out. Suddenly I was on a new highway. The road to success. (I'm not sure how long the road is, but I will e-mail you when I get to the end.)
The You-24/777 Academy is my way of keeping myself focused. I created a system to keep me accountable, to keep me fit, focused, and business-minded! Maybe it could work for you as well.
Today I have launched a private FB group specifically for individuals that have been on their entrepreneurial journeys. The goal of the You-24/777 Academy is to support each other, give advice, teach, and share resources/knowledge about each other's business growth.
You can share your websites, YouTube channels, and business plans and then ask for constructive criticism. Keeping in mind that you, also, will be required to give critique and add value to the group on a regular basis. Of course, while you are enjoying a 'spinach & ginger' immune booster juice!
Are you able to identify with the above? If so, please pop me an e-mail or find the group on FB
Tantor: 2000 Piece Framed Puzzle
Visit Store - Unique Items for Unique People