Becoming a blogger in some shape or form is inevitably part of the online business owner's journey. Is blogging dead? Definitely not, it's only starting now!
If you are a complete novice then this explanation will light up the scene: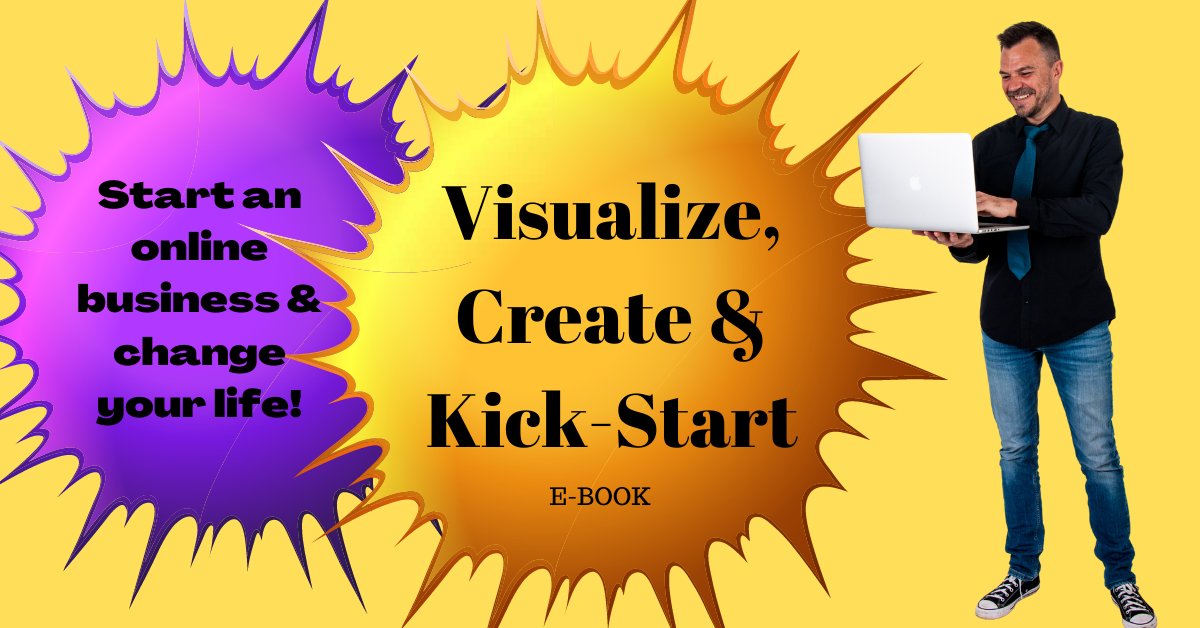 Blogging can be described as individuals that write short or long format articles about literally anything. Bloggers normally would choose a specific niche such as gardening or finance and their first goal is to monetize their blog. This means that once they have a few thousand readers, they approach large advertising companies that place ads within their blogs and they are then paid per click.
This can be a daunting task as statistics show that you have to write between 100 to 150 articles on a specific subject before Google will start to rank your page. Not impossible, but challenging.
Instead of creating an additional website just for your blog posts, rather incorporate your blogs into your branded website and group them all under one tab.
Top Tip: Rather wait until your online machine has started to create an income with your first online course and then focus on adding revenue via your blog.
In fact, it is far better to populate your blog with your advertisements for your products and courses, monetizing yourself in the process.
Use every single blog post as an advertising medium and promote your brand and ultimately your paid offers.
- Start with catchy/shocking titles. Ask Questions or make statements.
- Type for 20 minutes non-stop and then scan for spelling and grammar mistakes.
- When writing blog posts avoid using big blocks of text.
- Small bite-size paragraphs are best.
- Include images, graphs and statistics.
- Highlight certain pieces of text to make a point.
- Include links to videos related to your YouTube channel.
- Always wrap up with a conclusion.
- Aim for promoting YOUR digital products via your blog.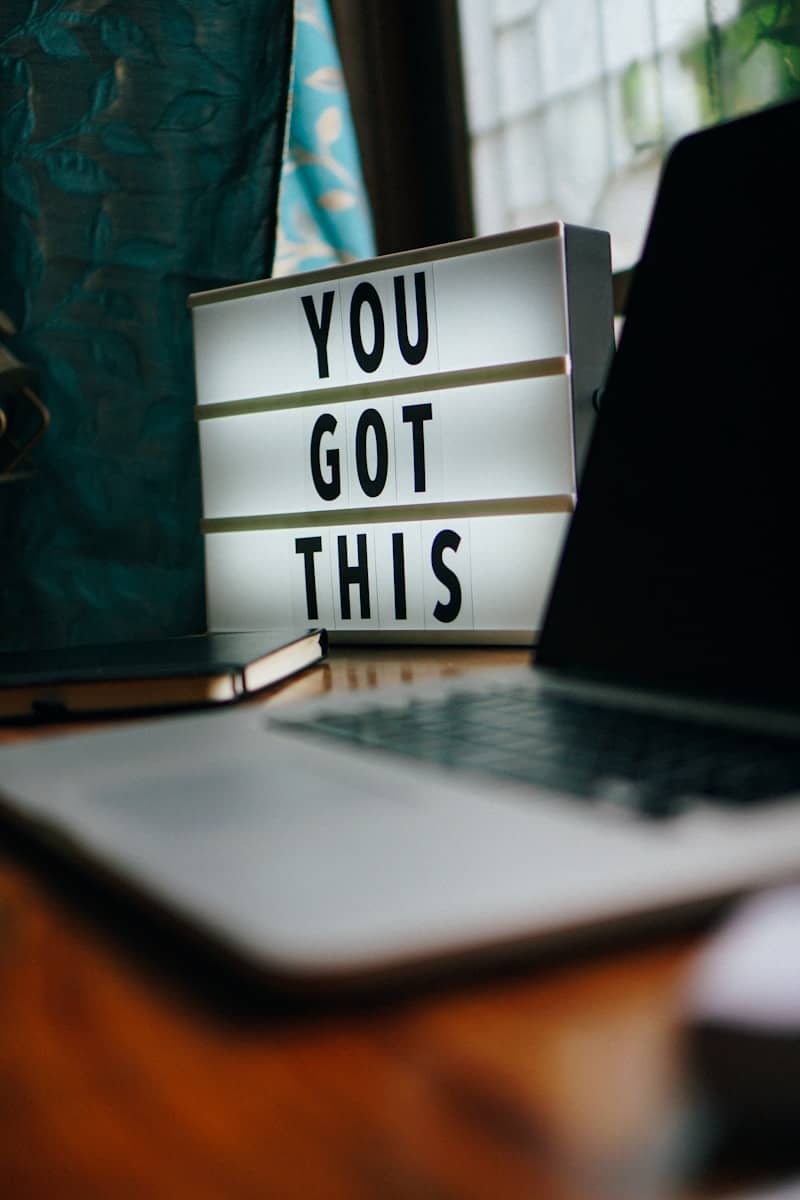 Blog post checklist:
- Create Blog.
- Support blog post with YouTube video.
- Share a snippet of a video and blog on Instagram.
- Create 8 'hook' pins on Pinterest. (4 with links to blog and 4 with links to YouTube)
- Share both blog posts and videos on your Facebook.
- Share blog posts on Linked In.
- Create and share a lead magnet with every piece of content.
Similar to affiliate marketing, blogging as a means of sustainable income, should only be considered later in your online journey. When your entire foundation has been completed and you have money coming in from a course and a membership site, then it's time to do a deep dive into blogging and affiliate marketing for massive returns.
If you do it in the beginning you are going to be frustrated with the initial earning potential. Don't get me wrong, it is possible to make good money with it, but it takes time and a massive audience. When you are starting you don't have that.
Once your foundation is solid then you could look at blogging through a different lens:
When people find your content organically while searching on google it is the best and cheapest form of advertising. Let's unpack a plan to scale your blogging business to the max.
Phase 1
Niche + Focus = Honey Pot
Assuming you have picked a niche that you are interested in and passionate about, you should by writing 40 'Response Posts' related to it.
"Response Posts' are answers to questions written in a 'snippet' format. A single paragraph.
Use a simple google search and type in Who, What, When, Where and How followed by your niche topic. Google will show you related searches from other people.
If you have downloaded a FREE tool called 'Keywords Everywhere, you will have additional related searches from others.
Google will also display a section called: 'People also ask"… So you immediately have quite a few 'questions' that you can answer. If your answer is penned down in about 300 characters, there is a good chance that it will be featured at the top of the list for future searches.
When completing the blog post, you add three to four other questions within the post, answer in the same format and end with about 500 words.
'Response Posts', are short blogs, answering specific questions, very much to the point and direct.
By writing 40 of these posts in a short time, say a month, you will get your blog off to a great start and get noticed.
Phase 2
Create 'Elephant Posts'.
Over the next 4 to 5 months you are going to write 80 blog posts with a bit more meat on them. Yes 80, nobody said running your own business is a walk in the park, right? The laptop lifestyle, with you sitting on a beach, sipping a Pina-Colada and periodically checking the price of your Bitcoin investment is still to come.
'Elephant Posts', are a lot more detailed and involve more research and focus.
There are two sub-phases in doing this. The first part is to take your 40 'Response Posts', and transform them into 'Elephant Posts'. This is done by dissecting them one by one, and again asking the questions; Who, What, When, Where, How?, How Much?, Who Are The Main Players? Who Benefits?, What Does The Future Look Like? Is It Scalable? Is Investment Possible? Is It Sustainable? Current and Future Price Predictions, Can Someone Turn This Into A Business? etc etc
By asking these questions, you will be able to transform your original 'Response Posts', into much larger and more detailed posts.
The second sub-phase is to start crawling around on Facebook groups and other forums, such as Quora, Reddit, Stack Overflow and Final Thoughts.
Search for any information related to your niche and repeat the questions above. Always look for conversations between people with similar interests. Always research new ideas, new products and services related to your niche. If your research is continuous you might just be one of the first to write an 'Elephant Post' on something new and interesting within your niche topic.
By doing the above you should be able to write another 40 posts of approximately 1500-2000 words to bring your total number of posts up to 120 so far.
Let's recap:
'Response Posts': 40
Phase 1 'Elephant Posts': 40
Phase 2 'Elephant Posts': 40
Total so far: 120
Phase 3
Make Friends
• It's time for collaborations!
• Please don't try and be a Lone Ranger that wants to conquer the world on your own, not cool. Make as many industry friends as possible. Join every available Facebook group related to your niche and while you are there add value to the group and don't sit on the side.
• Seek out 15 other online entrepreneurs (that share your niche) and request to collaborate with them. Yes, 15 others. Remember, you want to sit on the beach and sip that Pina-Colada yes? So do the work. ;-)
• The deal works as follows: You should write two 'Cross-Fit' articles for each of those 15 bloggers for them to publish on their site.
• What are 'Cross-Fit' blog posts? You scan through all of their previous posts, pick two and rewrite it in your style, choosing between either long or short format. Of course, each of the 15 bloggers does the same for you and within a month you could have an additional 30 blogs on your website written by guest authors.
• What is the benefit of this? Within a month you have two articles published on 15 different websites. Articles that contain your name, your affiliate links and your online course links. Fifteen different websites that have got thousands of different readers than your own! The power of collaborations is stunning.
Phase 4
Win The Game
• At this stage, you have laid a massive foundation for your blog with 150 articles. Google has taken notice of your website and you started to appear in searches online.
• You are seen as an authority on your topic and other bloggers are contacting you for collaborations.
• The Pina-Colada is coming closer….
• This is also the time to start looking for sponsorships and it can be done in two ways; first you could go out and look for sponsorships or the sponsorship will come looking for you…
• The 'sponsorship' will normally be a prominent ad placed at the top and bottom of your blog posts. Once you have exceeded 50k readers a month, big brand companies become very interested in working with you and will pay handsomely for their products to be displayed on your blog.
• TOP TIP; Be very careful when choosing or accepting sponsorship deals, or any affiliate product for that matter. Is this a product that you trust and would purchase yourself? In other words, don't put links on your site for products you don't care about just because you want the affiliate income, not cool.
• Your readers will start wondering why you are promoting inferior products on your site.
• Spend the time and energy to seek out the absolute best products and services to become an affiliate for.
With the above in mind, can you see that a blog is a very valuable tool for any serious online business?
Tantor! The 2000 Piece Framed Puzzle.
Visit Store - Unique Items 4 Unique Individuals
Resist Your Government.
Visit The Funky Clothing Store