Welcome! This post is all about writing your ever-evolving, business plan, realistic goals and the mini celebrations along the way.
First, let's start with the business plan.
According to Wikipedia, A business plan is:
A formal written document containing the goals of a business,
the methods for attaining those goals, and the time frame for the achievement of the goals.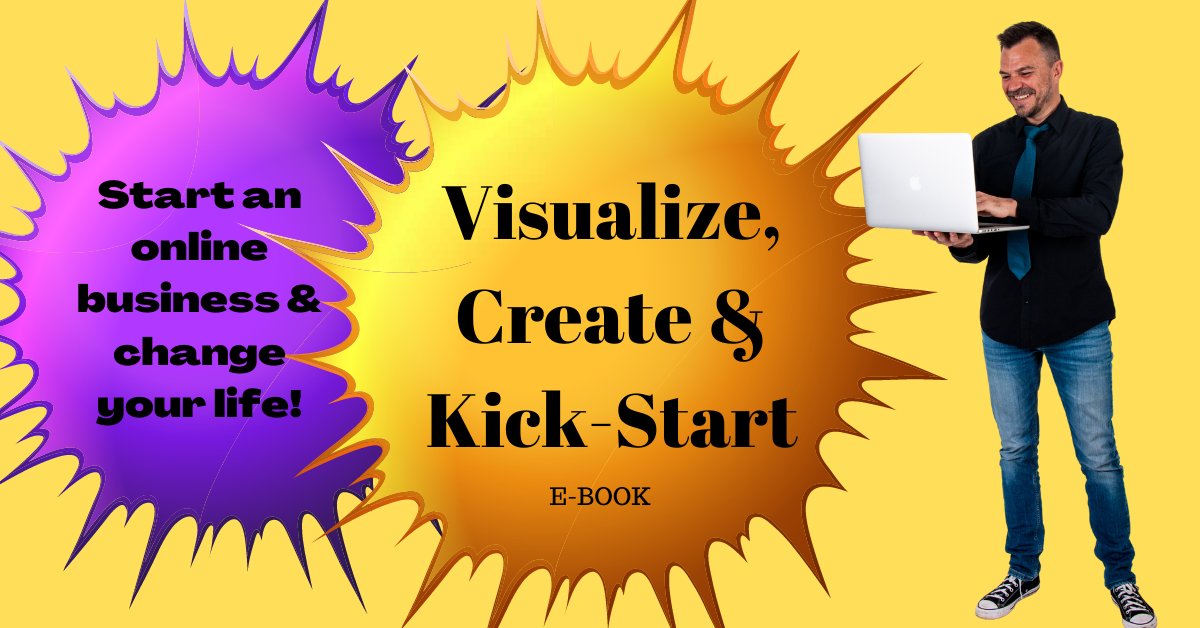 Let's unpack this and, without being boring, start with the Vision & Mission statements.
I know, I know, it does sound boring and immediately we think of those three page 'Vision' statements that nobody ever read, or a four-paragraph 'Mission' statement hanging on an office wall. Those are old school ways….
Today, I want you to nail down your Vision & Mission Statements in one to two sentences.
Let's look at some examples:
If you have a grocery delivery business called 'Turbo Groceries', you could write this down:
Vision Statement: 'To be the most preferred grocery delivery service in the city of Toronto.'
Mission Statement: 'Connecting my clients and their products within a 60 min period.'
Boom, that's it! To the point and super focused!
Let's look at my own business: Jacques DT – Online Business Coach.
Vision Statement: 'I want to help 1000 people reach financial independence via online business'
Mission Statement: 'Helping new entrepreneurs to Kick-Start & Master their online adventures with courses and coaching.'
An example of the oil painting niche…
Vision Statement: 'To be the preferred online teacher for newbie oil paint enthusiasts!'
Mission Statement: 'To build a series of courses that would take a novice paint student from beginner to master!'
You see my friend, these statements should be short and to the point. When someone read them they must instantly understand who you are, what you stand for, where you are going and most importantly, how you and your business could HELP THEM.
The client will always ask these questions:
- 'What's in it for me?'
- 'How can your business solve my problem?'
If your Vision and Mission statements can answer these questions then use it as your Instagram handle as well, use it as an 'elevator pitch' and plaster it all over your website.
Once you have nailed down your statements it is time to describe the TRANSFORMATION that your business will give to your clients.
- Describe the problem that your business will solve for them.
- Example: 'My potential clients are not sure how to choose the right tools for specific paintings. They need guidance and professional advice on painting techniques
- Describe why potential clients should choose your business above others.
- Example: 'I have studied fine art at …………… university. I have sold numerous nature scene paintings to big brand hotel chains and have been running an art class studio for the last five years.'
- Describe who your clients are.
- Example: My future clients are beginner art students that would like to learn the art of oil painting from home (online) and not in a one on one class scenario. Typically younger students, however, there is a growing number of stay-home moms that are also eager to start.
- Describe how you will go about marketing your business to those specific clients.
- Example: 'I have already started a YouTube channel and have uploaded the first 10 of a series of 15 beginner class painting tutorials. I have created 25 Pin's on Pinterest, with the projection to have 75 Pins by such and such date. To complement this, I have started a targeted Facebook ad campaign that will reach 25 countries and 150k people for six months. All of the above will be accompanied by a promoted link that will bring the potential client to a FREE, 10-minute webinar series. This webinar will explain, in detail, what the client will be able to achieve if he/she enrolls in the course.
- Describe the products/services you have on offer and what would be available in the future.
- Example: At …???date I will launch the 'Learn the Tools Of The Trade & The Basics Of Oil Painting in 7 Days!', and by this ……???date I will launch the; ' Oil Painting Techniques Masterclass' At……???date, my team and I will launch a monthly membership site that will include both courses, as well as weekly, private one on one coaching, calls with students.
- Describe more detail about your sales strategy.
- Example: My goal will be to show the potential student the transformation that they will undergo while completing the course. The focus will be on the result. How their paintings will be able to improve and how they will be able to market their paintings to a global audience.
- This will be possible with a strategically designed 'evergreen sales funnel'.
- My YouTube channel and Pinterest accounts will attract viewers that are 'pre-qualified' to become students. While consuming FREE content via these platforms they will start their journey on the 'Know Like & Trust' factor towards my business.
- Once they have viewed the 10-minute webinar there will be a clear Call To Action for them to enroll in the course, which in return, will be backed up by a 30-day money-back guarantee.
Keep in mind that your business plan should be viewed as a living and breathing organism that will evolve with time. As your business grows, your business plan has to grow with it.
You need to keep it at hand all the time for reference. It will be your tour guide for the future.
Structure and discipline are keywords to keep in mind while fitness and nutrition will keep your mind sharp.
Clarity on start-up costs as part of your business plan:
Let's assume that you have a limited budget for starting your online journey. That's OK, as I have mentioned before that an online business does not need a massive cash injection in the beginning. It is, of course, advisable to be very clear on what you need and what would be nice to have. You do not need all the bells and whistles at the beginning of your journey.
What do you actually need?:
- A quiet corner in your house.
- Stable internet connection.
- Laptop.
- Cell phone with an external microphone.
- Free Editing Software
- Website.
- Web hosting.
- Organic advertising.
- Accountant & Lawyer costs.
What would be nice to have?:
- Your own office/studio.
- A laptop with additional widescreen.
- Professional Camera.
- Studio lights.
- Expensive USB microphone.
- Expensive editing software.
- Paid advertising.
- Virtual assistants.
So it is clear that in the beginning, you work with what you have and not what would be nice to have. The pitfall is to say to yourself that you need to save up money to buy all the 'nice to have's before you start. That would be the wrong approach.
There are many free tools available on the internet and most platforms have a free option for start-ups. Once your empire starts to grow, you can upgrade to the paid versions.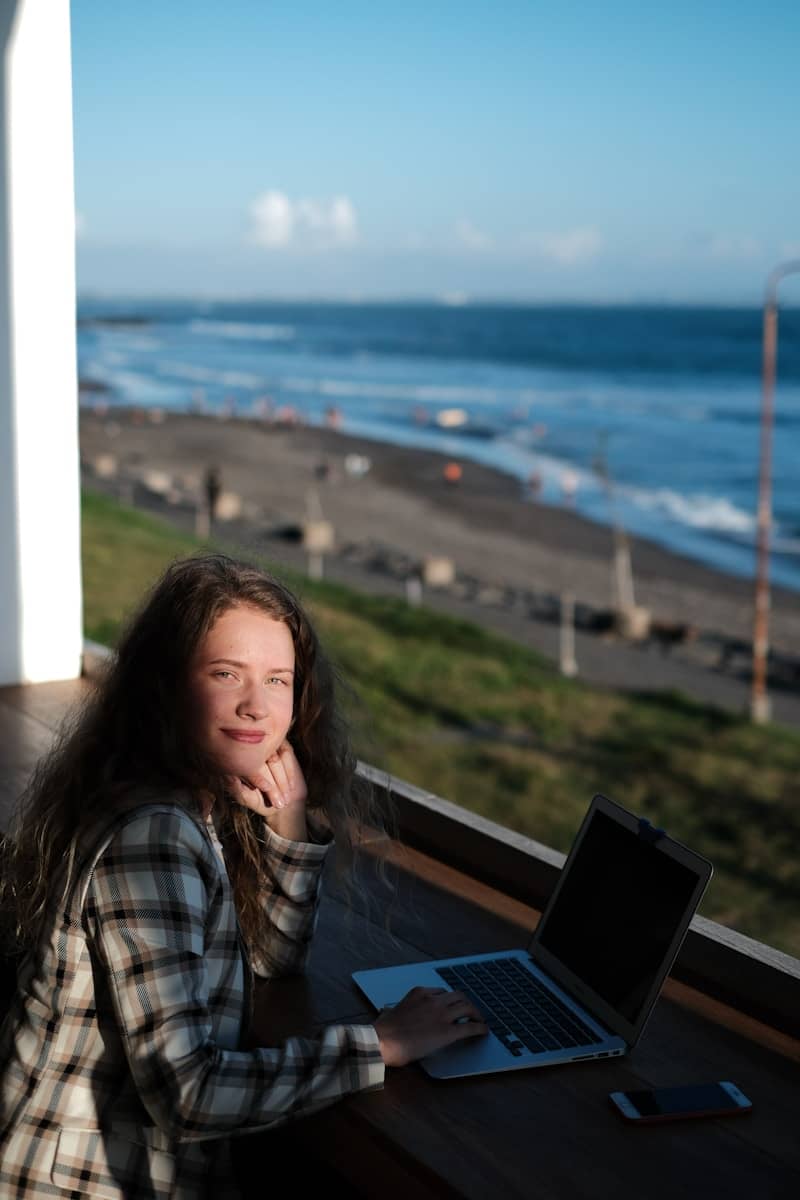 Business Plan Goals:
For the last part of your business plan, create a framework of your short and long term goals for the next five years. Remember, the business plan is 'alive', and it should be constantly updated and revised as your business grows.
The most important factor of your goals is that they need to be realistic and achievable.
It is very demotivating if you write down goals that are super difficult to achieve, do not reach them and then feel demotivated.
It is good to practice celebrating once you have reached the first short term goals. Turn them into mini celebrations and 'building blocks, to not only motivate yourself but also your team around you.
Keep in mind that when you look at your short and long term goals for the next 5 years, you need to see a 'roadmap'. A clearly defined pathway that will lead your business to success.
It is of the utmost importance to physically write down your goals, or type them out as part of a specific section of your business plan.
There is a special link that happens between your fingertips and your brain once you have penned down your goals. They become real, they become part of you.
TOP TIP:
Not specific to online business, but running any kind of business: Systems and schedules are an integral part of success.
TOP TIP:
Connect your goals to dates – break up your big goals into smaller goals – celebrate every time a small goal was reached. (You know that it is a step closer to reaching the bigger goal.)
Example:
You are a blogger and you would like to publish 104 blog posts within the next year.
Goal: 104 Blog posts in 12 months. (write down the end date)
Sub Goal: 2 Blog posts every week
After every 4 weeks, you have a mini celebration (if you are on track ;-)
52 weeks x 2 blog posts each = 104 blog posts published.
Reality Check: Is this sustainable?
Do you have enough time every week to pump out two blog posts?
If YES, then go for it!
If NO, then have the guts to rewrite your goal to make it more achievable.
Food Riots! - T-Shirt Fun
Visit The Funky Clothing Store
Minimalist Living. Unique Furniture 4 Unique Individuals. Single or Double Base.
Visit Store