Remember that our goal is to lay a foundation and kick-start your online empire. As your business grows, you will be able to scale it, add more products and increase your revenue. For now, you have to choose a specific digital product to start with. The beauty is that whatever your Niche is, you could find a way to package it in any of the following types of digital products:
E-Books
Short Beginner Online Courses
Long Training Master Classes
One-On-One Coaching
Membership Site
E-Commerce website
Pod-Casts
Keep in mind:
- Courses, membership sites and one-on-one coaching = low start-up cost with high-profit possibilities.
- Affiliate marketing, freelance services = low-cost start-up with low to medium profit.
What makes an excellent digital product?
- On offer with a market-related price.
- A product that was tested for market demand.
- A product that consists of 'evergreen' content with the ability to be upgraded.
Example: The topic of finance is a topic that will be around for many years to come. If you create a mini-course on investments it will be seen as 'evergreen' content. BUT, investment schemes can change and new apps could be developed that you did not cover in your first course. When this happens, you can upgrade the course by simply adding the chapter about recent developments in the financial industry and keep on selling the original, now upgraded course content. The basics of investing stay the same.
So, a great digital product is relevant today and tomorrow with the ability to be upgraded.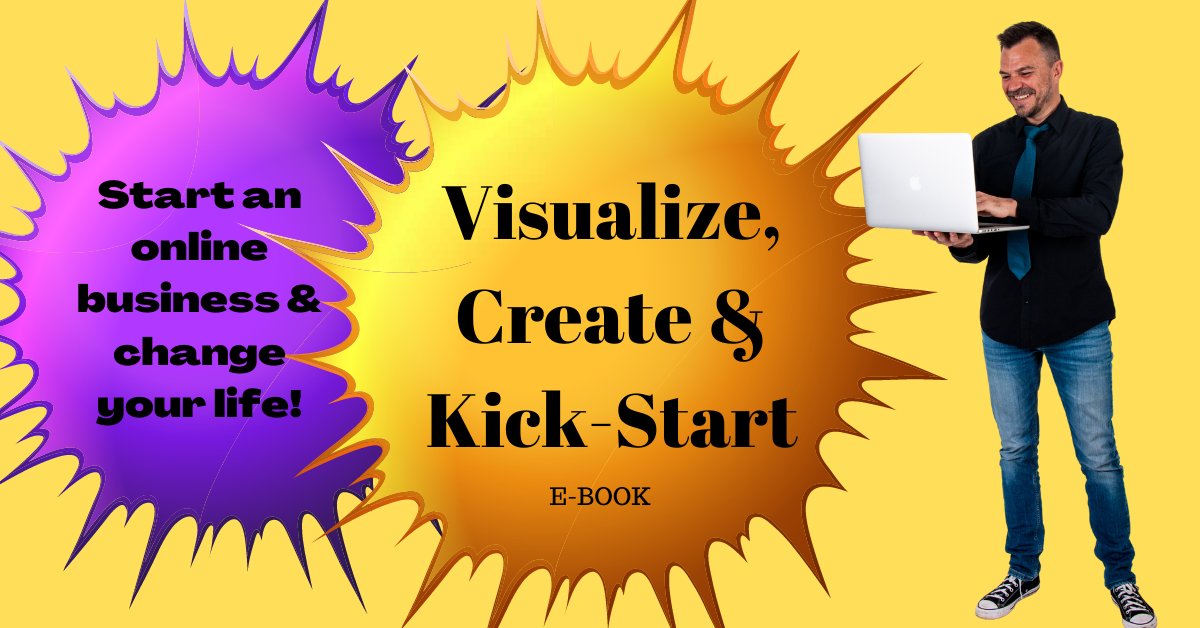 Keep in mind that as your online business grows, your digital product offering will also grow and before long you could potentially use a menu of different digital products to complement your business.
You could use all of the above to advertise your service, brand and promote future product offerings. I love the concept of digital products as their marketing can be automated and there is massive passive income potential.
Top Tips:
- Do some research on your competition and find out what is their preferred digital product to wow their clients with. Ask the question why? Could this be the same type of product you can use?
- As an alternative, mould your digital product around your skills and talents. If you love public speaking then PodCasts could be your product… If you love being in front of the camera then online courses could be your thing.
Let's do a quick overview of the type of products you could use.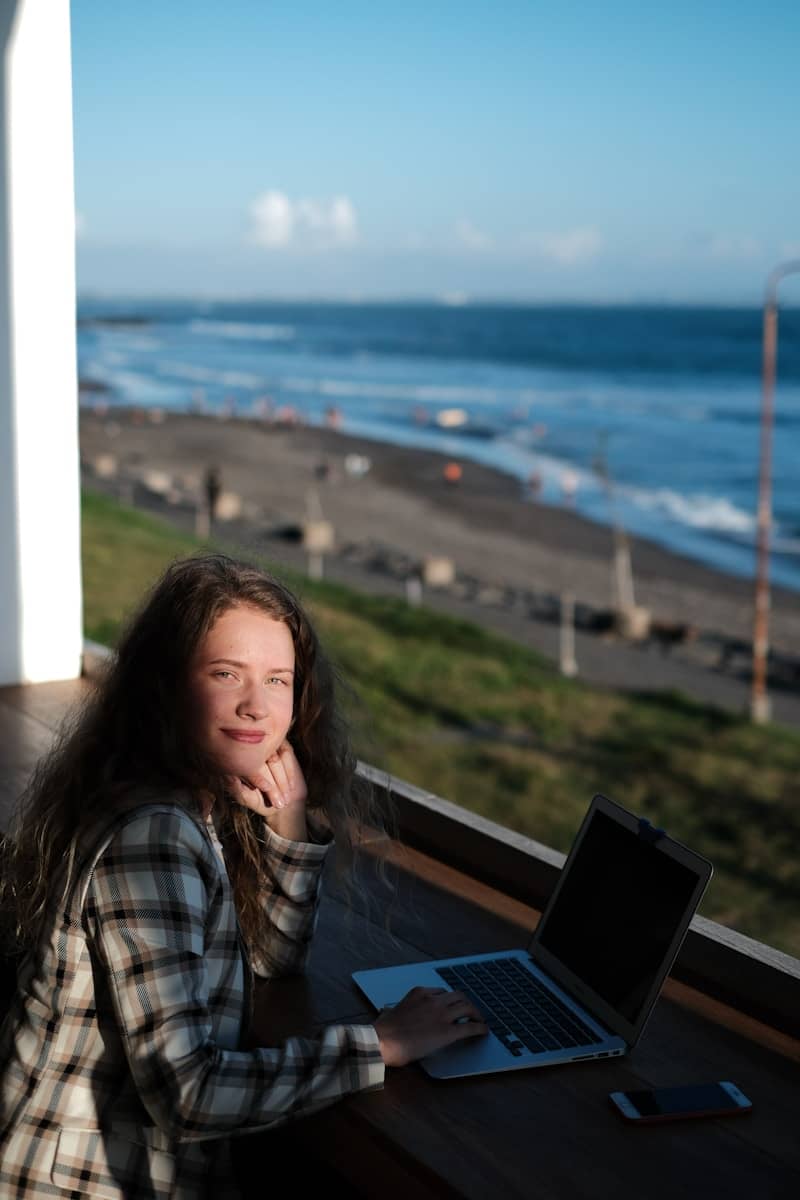 E-Books:
In simple terms, an E-Book is a full electronic book, a digital file containing a body of text and images suitable for distributing electronically and displaying on-screen like a printed book.
The benefit is that once you have created it, you can 'sell' this digital product again and again without thinking of printing costs. If a year later, you want to update the content it is as simple as 1 2 3. Change content, save content and upload.
You can 'publish' an E-Book yourself and then list it on for example; Amazon.
Think of it in this way; not only will you be paid for the E-Book, but your E-Book could potentially be filled to the brim with links that would take the reader to one of your E-Commerce websites where you have physical products on offer.
Top Tips:
- 'How-To' tutorials, information summaries & masterclass teachings, entrepreneurship and finance are great options and topics for E-Books. Fiction and Romance are not great topics for E-Books.
- Be sure to use formatting software otherwise the reading experience on a Kindle won't be good. Import your word document into the software to create the final product.
- Spend time on your E-Book SEO. The title and the description will help you to rank the product on the hosting platforms.
- Be sure to have a bright colour book cover with large text. It will be noticed.
Tools to create E-Books:
- Designer
- Kindle Create
- Draft2Digital.
Platforms to sell E-Books:
- Amazon Kindle.
- On your E-Commerce site.
How to price your E-Book:
- Competitor price analysis research is key.
- Keep your price tag as modest as possible in the beginning.
- Increase your price slightly if on your platform.
Focus on Draft2Digital:
An extremely valuable tool for newcomers and super easy to use.
- Remember that the aim is to create two digital products from the script of your online course. 1: The actual online course and 2: An E-Book containing the script of the course.
- Yes, the E-book will sell at less than 50% of the price of the course, but it will still act as an additional income stream.
Draft2Digitalis a FREE service with no monthly fees and only takes a small percentage once you make a sale.
- You upload your document and once it's on their system, you can download a pdf or an EPub version of your work.
- The best features are this: once your book has been uploaded, clients can buy different versions of the book. They are spoiled for choice with versions for Kindle, iBooks, KOBO & Barnes & Noble.
- Best yet, you can create your own Author Landing Page. It will feature your BIO, a description of your book(s) and a professional check-out page.
Pod-Casts:
This can be described as a series of audio files that are made available for downloading.
The files differ in length and can cover almost any topic you can think about.
Potential clients would subscribe to Spotify or iTunes and on these platforms, they can search for any topic they want.
Once they have found your podcast and loved your value content then they have the opportunity to visit your website and move further down your sales funnel.
So, if you prefer talking over typing, then this product might be for you.
Top Tips:
- Keep in mind that, although you can earn some income via ads within your podcast, it will not be the best way to boost your income.
- Rather use your podcast to drive traffic to your paid product or services.
Examples:
A family furniture business specialising in unique pieces. They could run a weekly podcast and cover the following topics:
- The beginnings of the business.
- The different types of wood they use.
- Their preferred wood and why.
- Their delivery logistics and costs.
- Their furniture is in big-name hotels.
- Within each 'episode' they subtly direct their listeners to their website where the clients can view and purchase their unique furniture.
- A mom that offers a mini-course for parents with new-borns. She could run a podcast and cover topics such as:
- Her own baby story.
- Struggling with breastfeeding?
- New solutions for nappy rash.
- The importance of routine for babies.
- When to start with solid foods.
And again, within each episode, she will direct the listeners to a free webinar where she will go in-depth on the topic via video. All the time she is building the Know-Like-Trust factor with her audience while they are in her sales funnel.
Top Tips:
- As a beginner, you can record with your iPhone and a voice recorder app.
- Further down the line you could invest in a USB microphone.
- For editing on a Mac, GarageBand is a standard feature.
- A small monthly fee will get you access to Adobe Audition for Windows.
- Spotify and Apple Podcast are two of the most popular hosting platforms for your podcast.
Entry Level Mini-Courses:
Platforms such as Udemy and SkilShare are known as 'Market Places'.
They have hundreds of courses for sale on a large variety of topics. The courses are generally budget-friendly and vary between 30 minutes to 2h on average.
- This is a great way to start and test the market with your product offering.
- The benefit of these platforms is that they do all the marketing for you.
- It could be created in a short space of time.
- The disadvantage is that you don't get the details of your students.
Zero to Master Courses:
Platforms such as Teachable. Thinkific and Kajabi are the kings when it comes to long format, masterclass type courses. They are known as 'self-hosted' platforms. You as a creator can create a polished product, a masterclass flagship course that could take your client from Zero to Hero. With Free and Paid versions, the world will be at your feet.
- You have direct access to your student's info.
- Even with the FREE version you can create Sales & Landing pages to be used for Facebook posts and other marketing drives.
- You determine the pricing of your course.
- They would take a percentage of your sales.
- You have to do your marketing.
- It could take longer to create than a mini-course.
One-on-One Coaching:
This will be where a potential client has travelled through your digital sales funnel, fell in love with your valuable content and would now like to get tutored by you in person.
Example: You have a YouTube channel where you upload videos for parents with physically disabled kids.
Your 'digital product' is an 8-week coaching program where you, once a week, spend two hours on ZOOM with your clients. Throughout the 8 weeks, you coach them on all the different aspects of parenting a child with a physical disability.
This product is great for people that love interacting with others one on one.
The disadvantage is that it is time-consuming and your calendar could get full very quickly.
Membership Sites:
Ahh, the holy grail of the online business world! With your course jam-packed full of content that will take two months plus to work through, your clients pay a monthly subscription fee and in return, they have full access to all your material. The content is exclusive to its members. If they stop paying, their access is revoked and they won't have direct access to the community anymore.
- It could take some time before you have created enough content to make a membership site a reality.
- Once you have created it will provide a more sustainable income source with the monthly payments from the members.
- Top Tip: Create a private Facebook group to support the members. It is a proven fact that many times clients join the membership site for the content, but they stick around for the community of like-minded people they found.
E-Commerce Sites:
Websites that allow people to buy and sell physical goods, services, and digital products over the internet rather than at a brick-and-mortar location. Through an e-commerce website, a business can process orders, accept payments, manage shipping, logistics, and provide customer service.
Example:
- You have a YouTube channel that specialises in videos about solar panels. You explain how they can transform the electricity usage of a suburban home and all the costs associated with it. Then you can add links at the bottom of the videos that will take clients to a website where they can purchase solar panels.
- The solar panels belong to you and you handle all the payments and deliveries.
- OR, the solar panels belong to another company that pays you a commission percentage on every sale you make.
- You can use YouTube videos, podcasts, blog posts or paid Facebook ads to promote the solar panels.
Basic Marketing strategy for your digital product:
Remember my friend, before you might have been just on social media for the sake of being on social media. You kept in touch with your friends and you liked and shared a few posts.
Those days are gone…
Now that you have cleaned up your social media channels and have laid the foundation of your empire it is time to focus on your chosen digital product and start thinking of how you are going to market it to your global audience.
- You need a steady flow of traffic to your product offering.
- You need to use the different moving parts of your online machine to work together.
- Evergreen funnel strategy: SEE – LIKE – WANT – BUY – RETURN CLIENT.
SEE:
The potential client was made aware of your product offering via a YouTube video, a blog post, podcast episode, Instagram post or a Pinterest pin.
LIKE:
They liked the FREE value content you created so much, they wanted more and clicked on another link that took them to another piece of FREE content.
WANT:
At this stage, they are hooked and click on a link to a FREE webinar that you have created. This webinar discusses in detail how your paid offer could help the client to solve a pain point.
BUY:
The end of the webinar is complimented with one call to action. (buy the course) if your content truly delivers value to the client then there is a good chance that they will end up buying.
RETURN:
This is where you make sure to add the new client to an email list for future marketing as he/she is already interested in your niche offering. Create returning clients.
The above is a great example of an ORGANIC sales funnel.
Colorful Wings..
Visit The Funky Clothing Store
Tantor! 2000 Piece Framed Puzzle
Visit Store - Unique Items 4 Unique Individuals