YouTube
Let me start by saying this: You do not have to be in front of the camera!
I do realise that not everybody is comfortable being in front of a camera while others love it.
But I also know the importance of having a YouTube channel as part of your online strategy.
So, if you fall into the category of not wanting to be in front of the camera, then just keep in mind that you could also use a tool by creating videos with 'Doodly' for a small fee, or using slides with a voice-over.
Alternatively, you could use another person (once your team has grown) to appear in front of the camera, but don't miss out on the benefit of having a YouTube channel for your brand.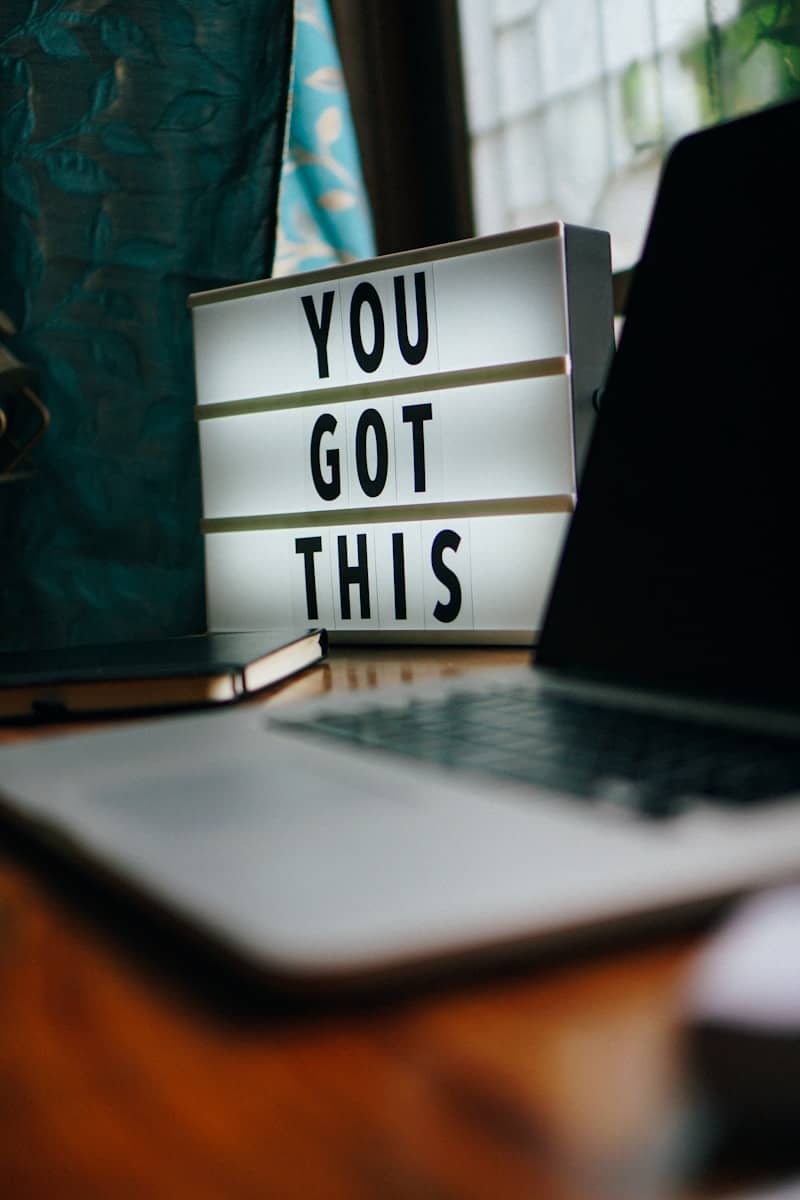 The basics of starting a channel:
- Use a Gmail address to register the channel.
- Use a free tool such as Canva.com to create a beautiful banner.
- Keep in mind that it is advisable to keep your fonts style, logo, brand colours and profile picture the same as on your website.
- Use the same Free pdf download you have on your website on your channel.
- Use Canva.com to create beautiful thumbnails for the videos.
- Keep in mind that a personal picture and a similar style text on all thumbnails works best.
- Brainstorm video ideas up to 5 months in advance.
- Choose between long-format 'talking head' style or short interesting info pieces.
- Commit to an upload schedule and keep to it. Consistency is key.
- Remember, every video could potentially drive traffic to your paid offer.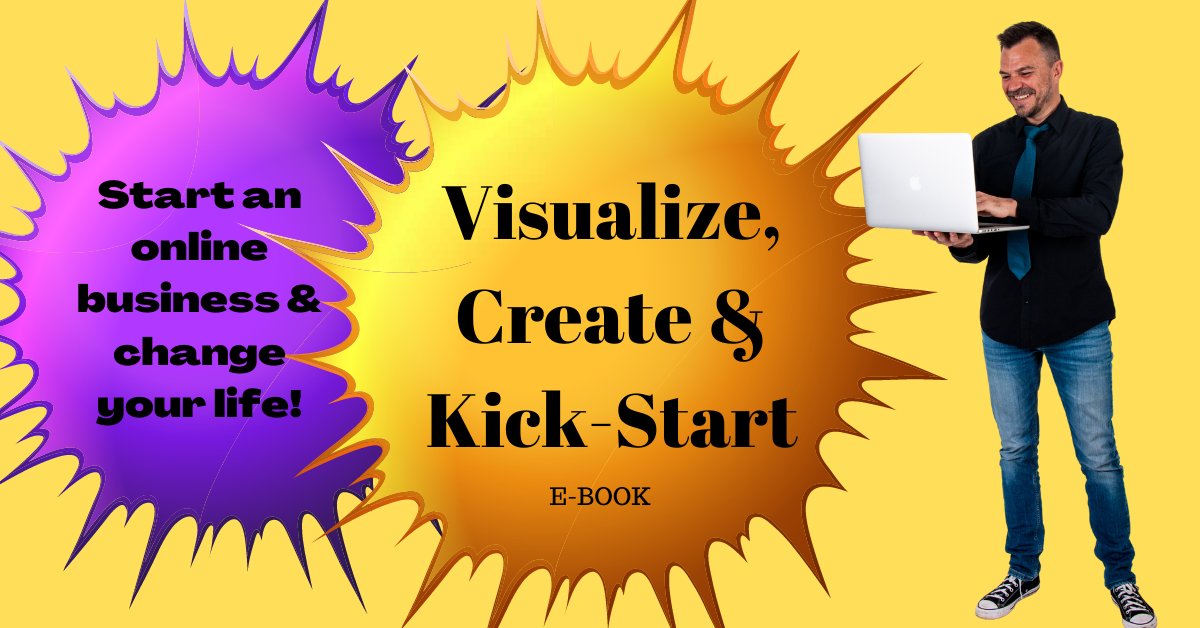 SEO Descriptions:
Remember that YouTube is a massive search engine and people use it to search for answers to their problems.
Example: Client search: 'What brush to buy for oil painting?'
- Your video titled, 'Best brushes for oil painting', pops up.
- The viewer watches your video and then follows the link in the description to your FREE webinar and ultimately to your beginners course on oil painting.
- Write the descriptions of your videos as if you are answering questions for clients.
Editing:
- Outsource to Fiver (a great platform for freelance creators)
- Edit yourself using iMovie or another paid software such as Movavi or Adobe Premier.
YouTube management:
- As time goes by, your video will be found and your subscriber count will grow.
- The reason? You are only making videos about a specific topic and you are not jumping around trying to cover your daily, personal vlogs as well as your niche topic at the same time. You are focused on one topic.
- At this stage, you will start getting comments from viewers and it is very important to engage with them. It makes it a lot more personal for the viewer and of course, it will enhance the Know-Like-Trust factor on their side.
- Consistency in uploading is key to success. Similar to you looking forward to your favourite series, your subscribers are looking forward to another video from you uploaded every Wednesday at 3 pm.
- Be consistent with the style of your thumbnails. Down the line, your true fans should be able to immediately recognise one of your thumbnails while scrolling through YouTube.
YouTube Best Practice.
- Having your own YouTube channel adds credibility to your brand. Once potential clients become aware that your brand also features a channel for quick reference videos on your products and services, then they subconsciously put you in a higher category.
- Decide on your style of videos. Examples: if you have an online course, then upload one or two FREE lessons on your channel and end the video with a call to action to purchase the course.
- If you have an e-commerce website, then showcase some of your products with an infomercial type video.
- Just be YOU while creating content for your channel. If you try to be someone else you will burn out. Look at me, I have a funny accent, my home language is Afrikaans and I make tons of grammar mistakes while speaking English. That's OK because it's me.
Example: Wholesale Ted – super successful YouTube Channel and business. She loves her NZ accent and so does all her true fans.
- Speaking of true fans. DO NOT make the mistake of looking at your subscriber count as the success meter of your online business. It's better to have 100 true fans than 10 000 that can't remember why they subscribed.
- Make use of the End Card feature of your channel to promote previous and or upcoming content. (Video ads at the end of your video)
- DO NOT, ask people to like & subscribe at the beginning of your video, rather do it at the end. Once they have 'consumed' your value content then they are more likely to subscribe. Do you tip your waiter before or after your restaurant experience?
- IMPORTANT: Create a short introduction video for your channel. This video will feature at the top of your channel for all new visitors and it will explain to them exactly who you are, what type of content you create and most important; how your content could solve a problem for them.
- When viewing your analytics, pay special attention to the average watch-time of the videos. This will give you a good indication of where people stop watching. You will then have to either create totally new videos or just pump up the last part if this is where they dropped off.
- Don't worry about subscriber count, focus your energy on building an email list.
- Focus on delivering videos that will be relevant in 5 years from now.
YouTube Channel Checklist:
- Decide on the main focus of the channel.
- Describe your ideal subscriber.
- Choose a channel name and decide on thumbnail themes and colours.
- Brainstorm 50 video ideas, choose the top ten.
- Commit to an upload schedule. The best is to commit to one video and one blog per week.
- Add a subscription link on the banner.
- Add your social channel links and website link in the right corner of the banner.
- Add your niche keywords into the creator studio under advanced settings.
- The channel ABOUT section should be minimalistic and reflect your brand promises.
- Script, film, edit & upload the first video.
- Celebrate the first video.
- Create a channel trailer video
Pinterest:
This is one of the best tools to drive traffic to your YouTube Channel, Website, Blog or Webinar series. If you are new to Pinterest, here is a quick overview of the platform:
Wikipedia description: 'Pinterest is an image sharing and social media service designed to enable saving and discovery of information on the internet using images, and on a smaller scale, animated GIFs and videos, in the form of personalised pinboards'.
To use Pinterest, you need to register a free account with them and once it is done, you have a few options as a user.
- Purely use it to browse the different pins by searching specific topics.
- Create your own 'board' (for personal reference) and fill it with interesting pins created by other users.
- Create two to three 'boards', name and categorize them with topics related to your niche. Create 'pins' using visuals and text to showcase specific topics of your niche.
- Each 'pin' contains a small description as well as a backlink that will once again take the potential client to either your channel, website or webinar.
- You can use the links on the pins to direct users to your 'opt-in page' to grow your email list.
- It is best practice to start with a 'business account' from the beginning. There is no charge for it.
- A business account will also unlock analytics and this is very useful to see which pins are performing well.
- Clearly, this is a very valuable tool that will help you to cast a wider net within the wild-wild world of online business.
Top Tips for Pinterest:
- Keep in mind that Pinterest is a search engine and people go there looking for ideas, inspiration, recipes and tips for start-ups to name a few.
- Home décor, gardening, recipe ideas, furniture styles, flower arrangements, paintings and fashion are some of the most popular topics.
- Best pins are 'vertical pins with a size of 1000px X 1500px
- Canva.com is one of the best tools to create pins.
- You can personalise your profile similar to FB.
- Ad SEO keywords in your display name.
- As the user, you can make multiple boards, categorize them and populate them with pictures, text and video.
- Each pin can contain a short description as well as a link to either your blog, website, webinar, lead magnet or E-Commerce store.
Pinterest Board Groups:
- Almost like private Facebook groups, but not quite. You know, same-same but different.
- A group board has one owner but multiple people can contribute pins to the board.
- Best practice to collaborate with groups and spread your pins to a variety of boards and not just your own.
- Play nice, don't spam someone else's board, rather upload two pins a week and also save some of their pins on your boards.
Pinterest affiliate marketing:
- Approximately 65% of Pinterest users are female.
- If your niche is either 100% focused on women or both men and women then it will do well on Pinterest.
- If used correctly Pinterest does not need any paid advertising, organic traffic is the magic that will send additional traffic to your blog, website, sales page or YouTube channel.
- Some of the most popular niches are Parenting, Gaming, Education, Outdoor Living, Décor, Spirituality, Cooking and Finance.
- If your niche is closely related to these then it most probably will do well on Pinterest.
- Pinterest trends will give you a good idea of the search intensity on specific niches.
- Spend time to register with top affiliate companies and search for products that you would also use and love.
- Create numerous artistic pins featuring these products or services and include your affiliate link in the description.
- This is your chance to become extremely artistic with canva.com and you could upload hundreds of pins featuring your affiliate link.
Best Pinterest practice:
- Make sure that when clients visit your website, blog, YouTube channel, Facebook page and Pinterest boards they will find a sort of theme that binds them all together.
- A golden thread that keeps them connected.
- Choose 4 top keywords that are connected to your niche, and always use them in the description of your pins. Of course, use others as well, but always include the top 4. These are words that people search for on google.
- Type in one of your top 4 keywords in the search bar on the Pinterest dashboard. You will then see speech bubbles with a list of additional keywords.
- Click on the first two and you will see more additional keywords.
- In the end, you will have 4 Lead keywords supported by 'support keywords'.
- Using the above you will have a great idea of what type of boards to create.
- The same system works well with the auto-suggestion from the actual search bar.
Tailwind for Pinterest post schedule:
- An amazing FREE tool to help you with scheduled posts on Pinterest, FB & Instagram.
- Up to 20 posts a month on the FREE plan
- The first upgrade starts at $10
- An opportunity to NOT get crazy on the content creator hamster wheel.
- Plan out a month's posts on your socials and then focus on the rest of your business.
Minimalist Living. Single or Double Bed Base
Visit Store - Unique Items 4 Unique Individuals
Warr! What Is It Good For?
Visit The Funky Clothing Store