You have arrived at the stage where we are going to create your first digital product that will kick-start your automated income journey.
It is time to take your passion and knowledge and turn it into a profitable system that will generate an income in a semi-passive way.
Ultimately this system will give you more time and freedom to work on your business, scale it to the max and finally enjoy the Pina-Colada on the beach.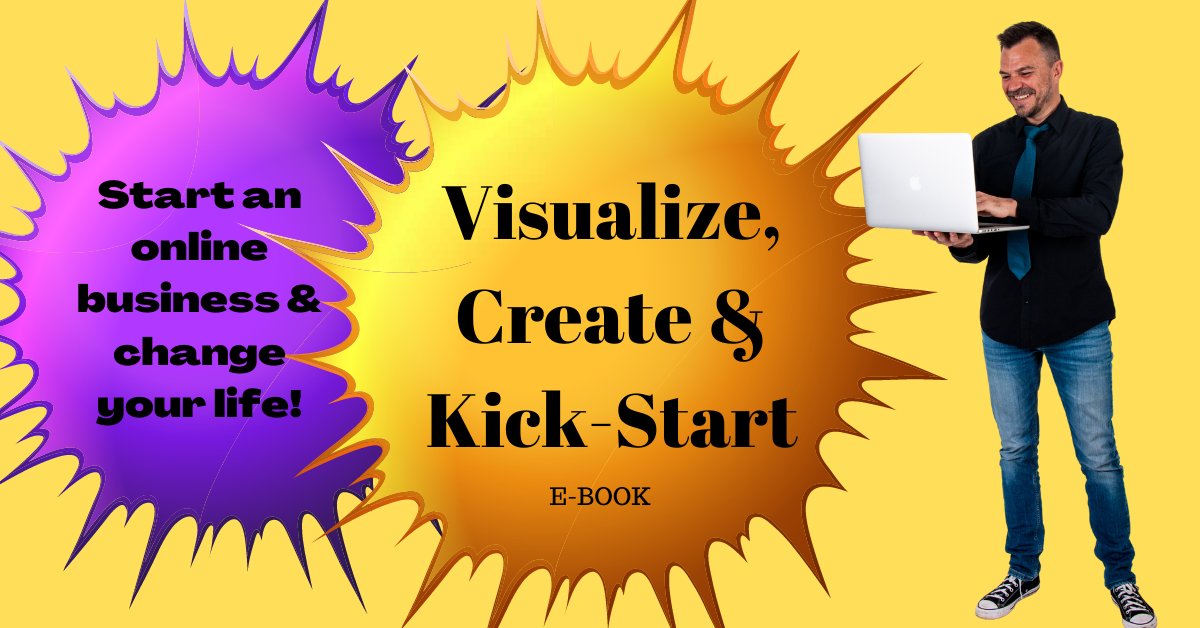 There is a global movement towards online learning and the industry is currently exploding.
The industry is also in need of well-presented courses of a high standard. That's where you come in, right?
Why is the online course business so popular and financially rewarding?
- It is a business model that requires very little start-up capital.
- Almost any topic, niche, product or service could be converted into some sort of online business.
- Online courses, relevant to 'evergreen' topics, could run on autopilot and provide sustainable automated income for you.
- The scalability of an online business is enormous and if you are willing to put in the work then you could truly build an empire.
- After initial success with your first chosen niche, you could branch out and start the same duplicatable system within another niche.
- The work-from-anywhere laptop-lifestyle is very appealing and the way of the future.
- Location, time and money freedom are within easy reach.
Top Tip: At first, don't focus too much on the practical side of putting the course together before you have determined WHY you want to create this specific course.
Example: The 2020 Covid pandemic crushed my tourism business and I realised that all my eggs were in one basket. I fell in love with the online business model but struggled to put all the pieces of the puzzle together and have a clear picture of how it works. After two years of research, I committed myself to helping 1000 people to ditch the corporate world, survive retrenchment and beat unemployment with their online businesses.
That's my story – That's my WHY!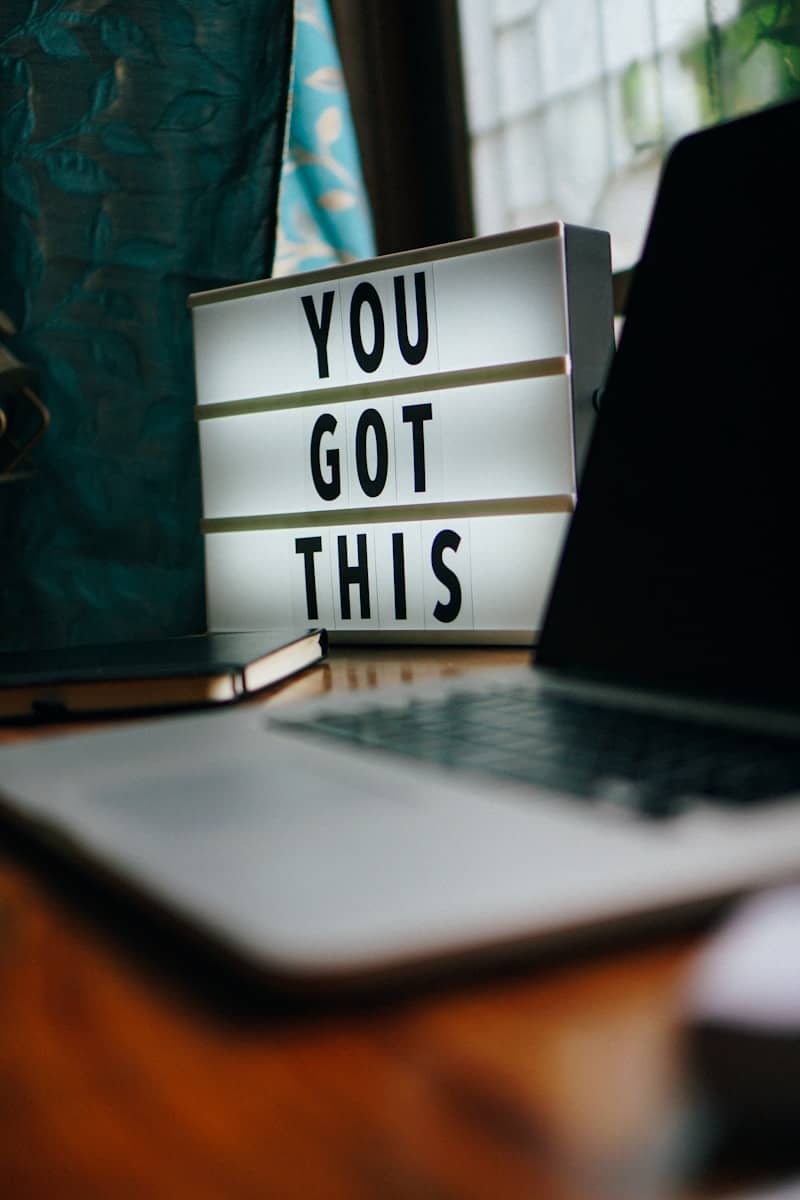 Now I know who my clients will be. People that are frustrated with living from salary to salary or unemployment and lack the knowledge to start their online adventures.
What is your WHY? Why do you want to pursue multiple automated income streams?
Who would you like to help? Remember, forget about the money and the money will run to you.
Assuming now that you have absolute clarity on your niche topic as well as your WHY, let's unpack the 'behind the scenes' factory of getting an online course up and running:
In this section we will look at the following:
- Tools Needed.
- What will your client receive?
- How to price your course.
- Testimonials.
- Structure it in the right way.
- Presenting options.
- Build-Up To Launch day.
- Building a strong community around your course.
What Tools do you need to create an online course?
Top Tip: A good quality microphone is more important than the quality of the visual recording device.
Beginner set-up: Laptop – Webcam or smartphone – Microphone – Screencast software.
Advanced set-up: Laptop – Video camera – USB microphone – Screencast software.
Decide between:
1. Talking head.
2. Slides only.
3. Screen recording.
4. Combination.
- Screencast software: Active presenter / Screenflow (FREE) Camtasia (PAID)
- PowerPoint for slide creation and Movavi video editor for creating the final product.
Recommended method = Combination between, slides, screen recordings and talking head. It is much more engaging and professional.
The combination can be done in two ways:
Soft Combo: You only record yourself for an introduction video and a summary video at the end of the course. Everything in-between consists of slides, screen recordings and voiceovers.
Hard Combo: You record yourself presenting the entire course, working from the bullet points on the slides. In the final production of the course, you add the slides over your video as needed.
- When creating slides, keep the same theme, font and colour scheme throughout the course.
- Don't fill the slides with blocks of text. Use bullet points. Less is more, remember.
Top Tip: Lighting is very important for recording.
- Invest in a ring-light and choose your recording area well. (seek natural light)
- A budget-friendly lighting kit from Amazon will do the trick.
What will your client receive?
The Flow:
Client purchase course – he works through pre-recorded slides & video.
The client has access to coaching calls & receives support via a private community.
Tell the potential students how you can help with one sentence:
I HELP………?……..TO………?…….BY………?…..!
EXAMPLE: I help art students to master oil painting in 30 days!
- Clarify the specific outcome you want your student to achieve at the beginning of the course. In other words, describe the transformation that your student will undergo.
- Get serious about your brand promises. If you promised the desired result within 2 weeks, then make sure that your course content is realistic and achievable.
- What did you promise your students? Bonus content? Make sure that there is bonus content included. Did you promise Action Steps after each module? Make sure it's included.
- Students love checklists, cheat sheets and pdf downloads to reference from down the line.
- Did you promise weekly zoom calls with students in your private Facebook group? Then make sure that you send out reminder emails and links for the call.
- Be available and reply to every comment and question.
- Create your checklist to make sure you stay on track and deliver as promised.
How to price your course VS The size of the course.
- You are about to become an Infopreneur / Edupreneur. You are passionate about and you have studied your niche topic. You are now seen as an 'authority' on this subject.
Don't be scared to price your product and at the same time don't overprice your product. Classic catch 22 situations, I know, but there is a way to get on the golden highway.
Method 1:
- What do similar courses sell for on Udemy and SkillShare?
- What do similar courses sell for on Teachable and Thinkific?
- Prices on marketplaces such as Udemy are generally less expensive than the same type of product on self-hosted platforms such as Teachable.
- Recommendation: As a beginner course creator, choose a price in-between these two platforms.
Method 2:
- Hobby based skill – lower price bracket. $20
- Short beginners course – Medium price bracket. $50-$100
- Longer Masterclass - Higher price bracket. $100-$500
- Hobby and beginners courses = Few lessons and could be completed in either a day or a week.
- Masterclass courses = Different modules, additional downloads, action steps & access to private groups.
Aim for testimonials:
Offer + Client experience + Client Satisfaction = Ambassadors = Growth.
Once you understand the above sentence you will be successful.
Remember: Change someone's world, not the whole world.
- Offer a 50% discount for the first 10 students and ask for an honest feedback testimonial about the course. Get permission to use their picture and testimonial in marketing material.
- Potential students love testimonials and they will use it as one of their deciding factors whether they will purchase the course or not.
- If Johnny managed to undergo this transformation, then surely they should be able to achieve the same right?
- Remember, happy students will become ambassadors and in return promote your 'brand' FOR FREE.
Structure your course.
It is important to ask a third party to proofread your script before you start to record it. Ask them if it makes sense for them and if the 'order' of the lessons flow in a logical order,
Remember you are about to take your student on a journey.
With short course:
- Introduction video.
- Curriculum.
- Summary video.
- Bonus / additional content.
Longer course:
- Introduction video.
- A short intro and summary video for each module.
- End of course summary video.
- Bonus / additional content.
Top Tip: Within your introduction video, let the student know what to expect during the course, explain the framework and any other suggestions you have that will make their course experience smooth and enjoyable.
Slides.
- Create your slides from the script and not your script from the slides.
- Avoid jumping back and forth between slides.
Top Tip:
Once you have started to record the different lessons, make super sure that your name and save all the different files are in order. Including screen recordings and audio. If it's just called 'video 12', you will very quickly forget exactly what it was about. Save it in detail; example. 'Video12/Lesson 2/garden-essentials.'
Top Tip:
The Course has got a 'welcome video' and a 'final notes' video.
Each module has got an 'Intro' video and a 'Summary' Video.
Each module consists of sections.
Each section within each course has got a short explanation video.
Each video within each section is complemented with relevant slides.
Each section within each module is complemented with the actual script used to make the slides.
Each Module end with a downloadable checklist of Action Steps and templates to complete.
Build Up To Launch Day.
- Decide on your launch day date and decide on a day to close the cart. Creates a feeling of urgency.
- Create a series of 5 BLOG POSTS/YouTube videos about Topics and subjects about your customer's problems and solutions.
- Release them over two weeks.
- Create a lead magnet that addresses one of the problems for which you provide a solution in your course. Potential clients have to give email addresses to get it.
- Mention your lead magnet in your blog posts and videos.
- Create a short webinar where you once again address the possible frustrations of clients and how your product or service can solve their pain points. The webinar ends with a call to action. (Ask the students to enrol)
- You continue with a sales sequence email series. Here you have the opportunity to share your story and boost your Know-Like-Trust factor.
- Use your social media accounts and create awareness about your offer.
- Create a sales page & sign up form. At this stage, the 'sales page' is almost more important than your website. It contains a detailed summary of your paid offer as well as the transformation a client will undergo by purchasing the product.
- Use 'Your Story', Be You. Clients will be able to 'relate' to your story and that will build the relationship.
- Go on YouTube Live & discuss related pain points from potential clients.
Create a Support Community. Be available.
Your business must create a private Facebook group for all the students that have enrolled in your course. It can be used as a selling point and platform for you to promote future offers. You could invite the students to share their ideas, blogs and videos related to your niche topic.
- People enroll in the course and stay for the community.
- Your income = How well you serve your audience.
- Don't create and run away – Create & hang out with everyone.
- Show up, be excited.
- Organise, automate and outsource. Intro to the next module.
Bonus content:
Build a Membership Site for sustainable income.
What exactly is a membership site?
It is a living organism fed and nurtured by you and the feedback from its members.
It is a business where members pay a certain monthly fee for exclusive content such as Videos, blog-style articles, webinars, podcasts, the entire archive of all your content, a community social group and mini-courses to name a few.
Once you have a few super-fans of your work, you have potential members of your membership site. People that are willing to pay a monthly fee for your content.
This is a great way to add, yet another income stream. Remember, diversification within your digital product menu is key to success. With a membership site, you will stamp down your authority on your niche and become more known for it.
You will build strong relationships with the members and this is a great starting block for future products.
Best Practice:
• Create several pieces of content before launching the membership. Otherwise, it will be difficult to convince people to join the site if there is only a shell with a promise of what's to come.
• Take the content of your first online course, rewrite the script, add more meat on the bones and repackage it to form the first framework of your membership site.
• Interaction with your members is key to success. Answer their questions, send them a welcome email and introduce them on the social platform to other members.
• Encourage members to interact with each other.
• Listen closely when members make comments and suggestions. There could be nuggets of gold in there that you could use to enhance your site and make it a smoother experience for them.
• REMEMBER: People are not buying information, they are buying the transformation your product, service, E-Book, online course or membership site will bring them.
• The best way to price your membership site is to take your monthly business overheads and divide it by a potential 100 members. $3000pm = $30pm per member.
• Of course, as the amount of content within the framework of your membership grows, so can the monthly payment grow.
• Remember, initially people will sign up for the membership site for the value it will bring them. Eventually, they will stay for the community they were part of. People gathered around a shared interest stick together.
Top Tip: Make a short introduction video to show new members around.
Explain to them where to find all the different resources and how to use the individual pieces of content. Explain how the social community site works and introduce them on the platform.
Make sure they are aware of the different contact e-mail addresses and which one to use for what. Info@... For general queries. Accounts@... For payment queries etc.
Minimalist Living. Single or Double Bed Base.
Visit Store - Unique Items 4 Unique Individuals
Wild Dog T-Shirt Fun
Visit The Funky Clothing store