New to E-Commerce? Consider this:
Are you planning a long-term online store romance with identified clients?
MAKE MONEY ONLINE
It's challenging times and we need to think out of the box, quickly. Nobody wants to be left behind and it seems as if the eCommerce / metaverse train is going full steam in one direction – Back To The Future! ;-)
Whether you like it or not, the metaverse is here and it is here to stay. Our online world will only get more and more involved and will eventually become our new reality. Not far into the future we will say goodbye to brick and mortar stores and say hello to a 100% online shopping experience. VR (virtual reality) and AR (augmented reality) will become the norm and of course, they will come with their own set of positives and negatives.
Now if you want to get on the eCommerce train you need to get a helmet and some gloves because this is a bullet train that reaches very high speeds. No tjoef tjoef steam stuff on this ride... So, if this is your first time attempting to break into the eCommerce scene then, believe me, you will need some guidance. It is not as easy as; buying a few pet accessories, putting them in a box, slapping a FB ad together and couriering your amazing product to millions of willing buyers. It simply does not work like that.
Let's start with some questions. Keep in mind that the more truthful you answer them the better your long-term result will be.
1 – Are you planning a hit-and-run website? (I'm just moving some stuff on the internet)
2 – Are you planning a long-term online store romance with identified clients? (recommended)
3 – Will you be selling your own merchandise?
4 – Will you buy products from local wholesalers to sell via your store?
5 – Will you be importing products from abroad?
6 – How much start-up capital do you have available to splash out on stock and advertisement?
7 – Are you going to try and sell products that you love yourself? Or will any product do, as long as it sells and put money in your pocket?
These are all very important questions because if you get them wrong then it could take you a long time to reach your goals.
Speaking of goals, you do have them right? Long and short-term goals are a very important part of any start-up business.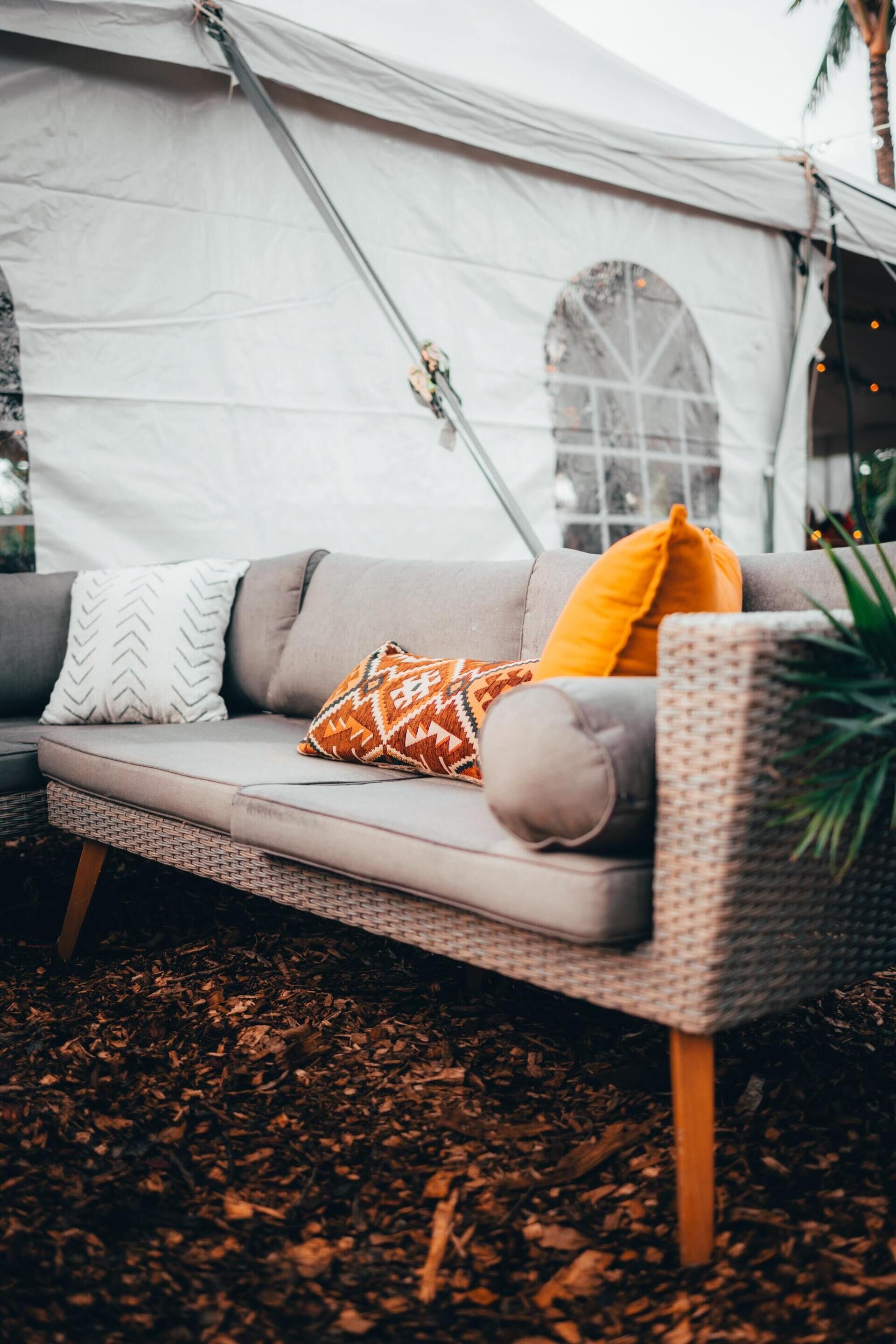 So let's unpack these questions/answers.
I do hope that you are planning a long-term online store romance with identified clients. Meaning that you are in it for the long term and that you know exactly who would be the kind of person that will end up buying, and loving, your product.
If you are manufacturing your own products then great. This means that you already have a product that you love yourself and you control the stock levels.
If you choose to resell products from various other suppliers (import or local) then keep the following in mind:
- It is not a good idea to order a massive amount of product if you don't have a massive marketing budget / validated product for market demand.
- Even if you are sure that there is market demand, it is best to order a small quantity of product in the beginning and test out your sales funnel, courier service and the first feedback from your clients.
- Shop around for the best courier service. The competition between couriers is fierce and in the end, you will end up sponsoring a percentage of the courier cost anyway.
- Don't rely only on FB ads. Every respectable online store should have a blog that supports the site and inform the clients about deals and special offerings. Organic advertising should complement your paid ads.
- Consider an Instagram account and YouTube Channel to support the site as well.
Ok, so now you have decided on your product and you are about to launch your beautiful website so that the world can marvel at your products and amazing after-sales service, right? Amazing, let's make some sales.
Now, it is true that almost anything can be delivered to your door via a courier service, but keep in mind that a courier service work on weight and size. The smaller the package and the less it weighs, the less you will have to pay for it to be couriered.
Clients see courier cost as a grudge payment and they don't really want to do it. If your competitor sells the same product with a smaller price tag on the courier costs then the clients will flock to him.
So how do they do it? How do so many online stores display such ridiculous courier costs or in some cases advertise FREE courier service! How? Why?
The answer is simple; they subsidise a third of the cost and another third gets worked into the price of the product and the last third gets paid by the client. This makes the client happy because they only see a small courier cost and then decide to buy.
Suggestion: To keep your own cost low in the start-up phase, opt for products with a weight under 5kg that fits in a box no bigger than 40cm x 30cm x 30cm. By doing this you will be competitive when it comes to courier costs and further, down the line, you can upgrade to bigger products and higher costs. In the beginning, though, keep costs low.
Summary:
You have decided on an e-commerce product; a monthly subscription box for dog owners.
- You love dogs yourself and you can speak about dogs every day of your life.
- You have done numerous surveys on social media and you had an overwhelming response from people pleading for you to start with this subscription box.
- You have a small lump sum ready to purchase initial stock.
So far you have created:
- The skeleton of an online store.
- A branded FB page.
- A branded Instagram account.
- A branded YouTube channel.
You have recorded a 'welcome video' for your store and you have pre-planned two months of content for all the social media pages.
Now is the time to secure your products and create different types of subscription boxes for your loyal fan base. For example one of the products that will feature in the box will be a dog toy such as a chewable bone. But, how will you actually make money if a potential client could walk over to the local pet store and buy the same bone at a price minus your greedy mark-up? Well, you will have to start making deals directly with the suppliers and secure wholesale prices from them.
Here is a quick breakdown.
At the pet store, the chewable dog bone costs $10.
The pet store bought the bone for $7.
So you will have to secure the same price direct from the major supplier in order to retail the same product for $10. Keep in mind though that the major supplier will only do this for you if you are a registered business with a TAX number and a VAT number.
In your monthly doggy subscription box, you will then eventually have let's say ten products all bought at wholesale prices and all of them with a $3 gross profit which equals to $30 gross profit.
Minus:
- One-third of the courier costs.
- Packaging.
You are left with approximately $22 gross profit per box. How many boxes would you need to sell to break even? 100? 500? And just keep in mind that you need to save some of the income for next month's marketing budget, sourcing and buying new products.
Once you know what your desired sales need to be (to hit break even and beyond) you should know how much money you need to spend on marketing in order to get the sales. Wait, what? Backtrack, please.
Ok, get this, with eCommerce stores we have data, lots and lots of data. If you get an average click-through rate (people see your online ad and they actually click on it) of 1000 clicks then statistics tell us that 50 of them will end up adding items to their cart. Of that 50 people only approximately 10 will end up buying the product.
Ok great, Jacques, but how do I know how much money to throw at FB to get the desired 1000 clicks? Good question. This might take a little bit of time to get right. I would suggest identifying the maximum amount you could possibly part with for advertising per month and then marrying that with a beautifully crafted ad for your subscription box. (tip: video ads are better than just text and pictures.)
Once your first month is over then you have to look very closely at your statistics. How many actual clicks did you get for the money spent? This will from now on be your barometer that will determine what you will spend more or less on paid ads in the future. BUT, there are other factors such as specific areas and specific clients. Did you just slap an ad together and told FB to show it to people living In a specific town? Mmmm consider this:
- Make a study in your area to find the suburb with the most amount of dog owners.
- Families are normally dog owners, so pinpoint 30-something married people living in the above-mentioned suburb.
- Is your subscription box for small dogs or big dogs? Advertise accordingly.
- Once you have targeted a specific suburb with a specific amount of marketing budget then remember to note down the statistics afterwards.
Your sales funnel is finally working:
Your beautifully crafted video ad about your subscription box for doggies is shown to families that live in suburbs and own one or two dogs. Great, but we know that once they click on your ad, they could easily become one of the 950 that will just leave after 30 seconds, or they will be part of the 50 that click through to the 'ad to cart' area OR they could be one of the 10 people that actually buy your stunning product.
If a person walks into a brick-and-mortar store then there is usually a salesperson that would greet them and then ask if they could help? If the client needs assistance or advice then the salesperson will win them over until they finally purchase the product. Within the framework of your online store, you don't have such a salesperson so you need to improvise. You have to find a way to replace this customer experience found in a walk-in store.
Solution: Let product videos, big text info 'blurps' and colourful pictures be your salesman.
The more information you could give about a specific product the more successful your sales funnel will become.
If not sure about a product offering then ask yourself this:
- What did people need yesterday?
- What do they need today?
- What would they need tomorrow?
…and if it's not perishable, seasonal or a fad then stock it and sell it. ;-)
Conclusion:
Being online and selling your goods and services is no longer a nice to have, it is a necessity for survival in the metaverse. And yes, we are already in the metaverse/matrix call it what you want.