***How To 'Make Money Online' Series***
ONE ON ONE COACHING - YOUR FIRST ONLINE BUSINESS
The Magic of Finding Your Niche.
The online course industry is one of the fastest-growing opportunities today. With global sales estimated to touch on $300Billion, it is worth taking a look into monetizing yourself. Rising unemployment, coupled with the fact that a future robotic workforce will add fuel to the fire, highlighted the fact that newcomers to the business world should add digital products to their portfolio.
But, where does it leave the unemployed, the retrenched, and the thousands of desperate job seekers walking the streets and knocking on doors? Are we going to wake up tomorrow with a magic wand for job creation or will the unemployment statistics keep shocking the world while the homeless camps grow?
Fact: Two major reasons are the cause of most people never giving their own business idea a second thought.
- The fear of rejection when promoting their idea.
- The fear of failure when launching their first product.
BLACK CAP
VISIT STORE
Is it the lack of knowledge that keeps them from taking a leap of faith and brand themselves as entrepreneurs? Could it be the lack of basic business education, something that school systems around the world withhold from students?
If you can identify with these points and you have a burning desire to take your financial future into your own hands, then take note. The digital-revolution train stops every morning at the platform in front of your house. It is your choice to get on or not, but I will guarantee you that once onboard you will enjoy the ride of your life.
You see, every single one of us is blessed with certain talents and skills. So, if you can use one of your talents or skills to solve a problem for someone else, then you have a business! You have found your niche!
Be careful that you don't try to force-feed your passion into your niche, as there is a thin line between confidence and arrogance. Rather see if one of your skills could help someone else live a more productive life. If it also happens to be your favorite skill then see it as a bonus.
Bottom line; you need to validate your potential product or service.
- Establish if there is enough of a demand for it.
- Are you able to add continuous value for your clients?
- Will you be able to speak, write, promote, market, sell and love this product for years to come?
- Engage in deep-dive market research via online surveys and speaking one on one with potential customers.
- Look for common 'pain points' while engaging with clients.
Once this phase is complete, then it's time to niche down and become a master on a specific topic.
Let's take the example of a baker. If he creates a course on the basics of baking, he will compete with many others, however, if he creates a master course on 'Baking the Perfect Sourdough Bread', his clients become more specific. Once he has filmed his course, he is not only able to sell it online, but he will also be able to create an E-Recipe-Book and promote both digital products at the same time.
Once Mr. Baker wants to price his digital product he would need to be clear on certain information.
- What exactly is his sales goal?
- Which factors influenced the production of his product?
Did he create the product only as an addition to his wider portfolio of products or will this be the main product and should be responsible for 80% of his revenue?
Was the production fairly cheap or did he need to invest in lots of equipment to do it? If so, it should be worked into the cost.
If he uses email marketing to promote his products the following formula applies:
- Number of Subscribers x Average Conversion rate 3-5% = Product Sold.
- Product Sold x Product Price = Income.
Once Mr. Baker can identify the monthly income he needs from 'Baking the Perfect Sourdough Bread', he could work the formula backward to get clarity on the number of email subscribers he needs to reach his goal.
Conclusion
Do you believe that the market is saturated? Do you think that everything about your product or service has been written, recorded, build, and perfected? Wrong.
The market is waiting for your individual presentation style boosted by your unique set of skills and talents.
- Counteract the fear of launching a digital product with intense validation.
- Engage in pinpointed market research.
- Establish if there is enough demand for your product.
- Look for common 'pain points' for which you might have a solution.
- Brainstorm how your product could make someone else's life better.
- Price and position your product like a pro.
Could This Be Our Future?
Visit The Funky Clothing Store
Try to listen to your audience and don't focus on profit margins while you engage with them. Once you can help them, then your profit margins will increase.
Once you have reached the stage where you have a handful of ecstatic clients in the bag, and you are overflowing with confidence, it will be easy to ask them to give you glowing testimonials that will help your future marketing efforts.
Of course, Mr. Baker does not have to stop at the sourdough bread online course, he could create 10 additional courses and build an entire portfolio of online learning while at the same time cementing an automated income stream for himself. Keyword, automated, because the myth about passive income is just that, a myth. Once Mr. Baker has got his ten online courses up and running, which probably took him 3 years to create and market, he still needs to engage with his clients and update course material from time to time. Not completely passive but 1000% better than an office JOB.
If you have been playing around with the idea of becoming a digital entrepreneur then use the link below to download a basic online business framework that could help you on your journey.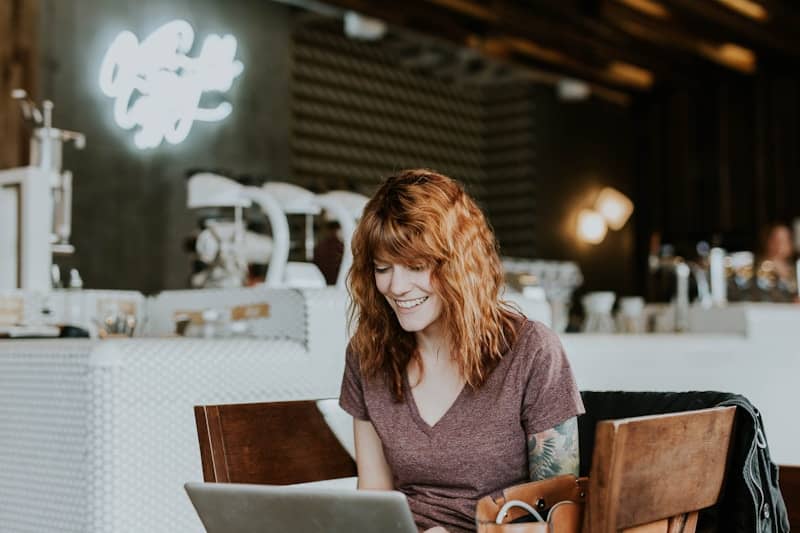 BE BIG.