Using any of the different styles of webinars to market your digital empire is the best way to get in front of your potential clients. If done right, the majority of the people watching your webinar will already be pre-qualified to become a client.
The worst thing in the world is to have a carnivore watch a 30-minute webinar on how to create a vegan cookbook series. My dad used to say: "Use the right tool for the right job", I say: "Get the right viewer to spend time in front of your webinar."
What is a webinar?
It is a modern version of the television 'infomercials' we were used to in the early 1980s.
An energised discussion about a certain product or service that could transform someone's life. At the end of the webinar, in whatever shape or form, the viewer is left with a blue pill red pill scenario.
It is an event organized on the internet and attended by an exclusive online audience. One of the top features is that the presenter can reach a location independent group of like-minded people.
Why a webinar? What's the point?
If done right, it is one of the most powerful ways to advertise and market your brand to the outside world. The point, so to speak, is to inform the client, show him solutions to his problems and create a desire to purchase.
Different styles of webinar presentations:
Mini webinar (professional sales page with 5 – 10 minute video)
Mostly used for paid advertisements of your product, links on your social channels and highlighted on your website.
Automated 'on-demand' webinar. (long format. 30min to 2 hours)
- Pre-recorded and available every hour. This can be seen as a sale page on turbo. Triple the length of a sales page video and features more in-depth information and training.
Live webinar. (long format. Up to 3 hours)
- The holy-grail of webinars. Attendees register for a live webinar after viewing a sales page or after watching a teaser trailer video for the main event. It is much more personal, with live chat features and in-depth discussions on all the aspects of your product or service.
- A strategic lead-up to this type of webinar will result in positive results.
Motorcycle Fun T-Shirt
Visit The Funky Clothing store
The basic 3 phase format of a winning webinar:
Phase 1:
The Offer:
It is best to start with the end in mind. The result is for the viewer (potential client) to purchase your digital product. So we start with the actual offer on the table.
- Showcase the transformation that your product/service will deliver.
- Highlight 'objections' in the early stage. What would prevent a client from 'buying'?
- Create a massive desire for the product. (buyers demand)
Phase 2:
The Perfect Client:
- Bottom line, a pre-qualified viewer is a HOT prospect.
- Create a marketing campaign for your webinar that would turn away the wrong clients.
- Client's that have shown interest in a specific industry.
- Could there be specific problems that potential clients could have that your product could solve? Showcase that in your ad campaign.
- Identify more than one problem and your solution to it.
- Be very specific in HOW your product will solve their problem.
- Ultimately you aim to create an emotional feeling within the client.
- An emotional feeling that screams for attention. The attention to your product.
- Use a standard list when identifying the client: Who it is, what pain points they have and why they have not seen results yet?
- Learn as much as you can from your ideal client and on which FB groups could they possibly hang out? This is where your ads should go…
Phase 3:
Webinar Magic:
The registration page:
- If you opt to go for a scheduled, time & date stamped webinar, you need attendees to sign up and in the process, part with their precious email addresses.
- What you need to understand is this: You now have a marketing tool and their email address, and you have an opportunity to showcase other offers on the registration page as well.
- Not everyone that watches the webinar will become a client, but everyone that signed up will see the registration confirmation page.
- Best practice is to feature a short video here to grow the know-like-trust factor.
The Email Sequence.
An email strategy to increase attendance is crucial for success.
- Once a potential client has registered for your webinar it's your job to keep a little bit of excitement going, a build-up towards the actual date and time.
- Best practice is an email sequence that starts 48h before showtime.
- Then reminders will follow at 24h, 4h, 1h and 15 minutes before showtime.
- Each of these emails will contain subtle reminders of the benefits of the webinar as well as the date and time.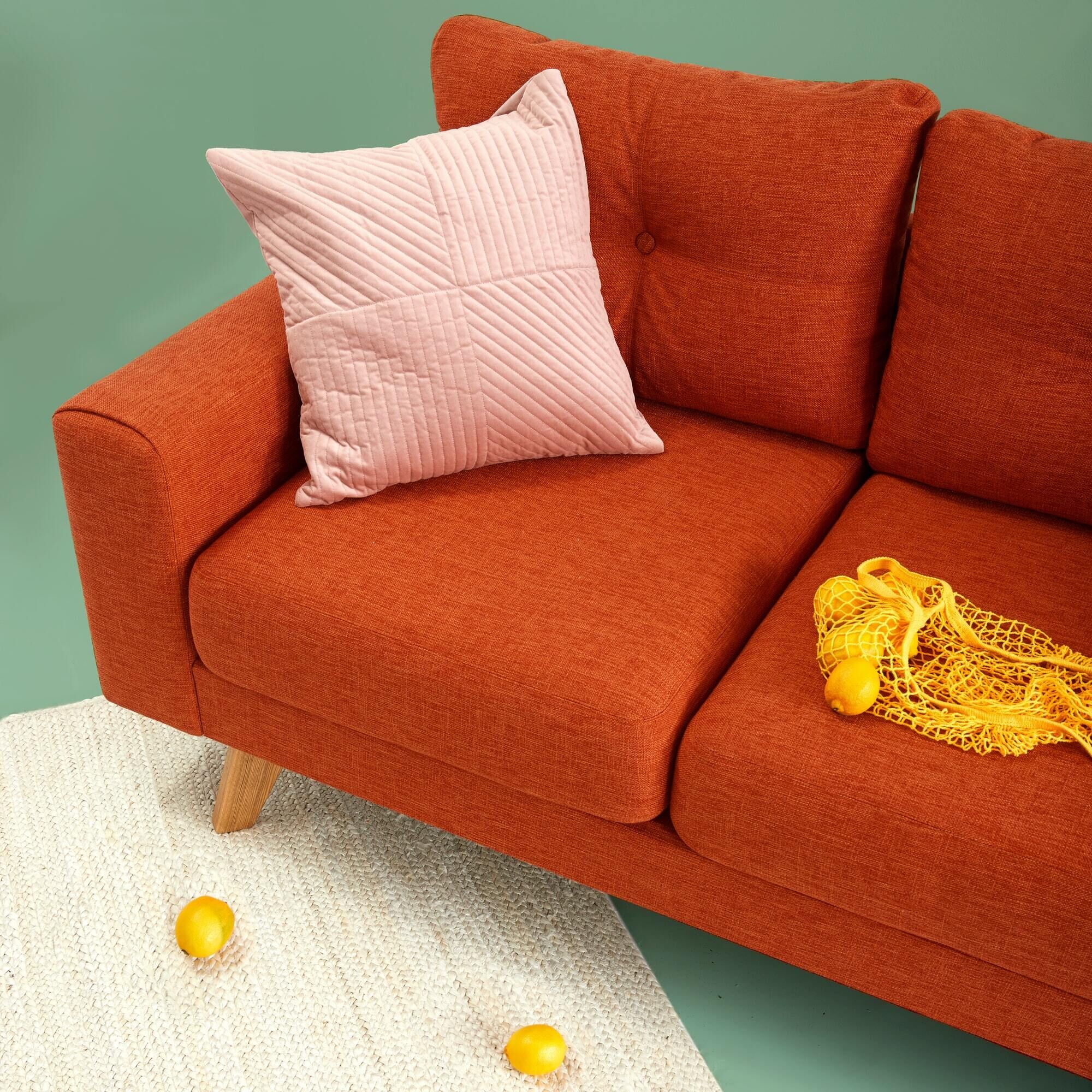 The main offer:
• Best practice is to create building blocks that will lead to one main structure. Meaning, that you need to visually explain to the client the different inclusions within your offer that make up the entire offer.
• Example:
• If you have an online course about how to grow & sell microgreen herbs, the wrong way is to just focus on the fact that it is a course about microgreens. The best way is to give an overview of the contents of each of the 4 modules.
- Module 1: Basic introduction to the world of microgreens and all the varieties. $10
- Module 2: Learn how to master soil preparation. $10
- Module 3: Growing and caring for seedlings. $10
- Module 4: Pesticide for microgreens & Harvest time! $10
• Each module is in fact, a mini-course in itself and bundled together, they make up your product. But you offer all four of them for $30 (Ten bucks less than if bought separately. )
• BONUS Content: Included in this offer is an entire module on 'How to market & sell your microgreens to restaurant owners'. (worth $10)
• Additional Bonus: If you sign up within the next 24h there is a 50% discount.
• Using this method, clients will see more value in the product and it will create buyers' demand.
What training could you add during the webinar?
- Best practice is yet again to show the viewer how the product would transform their lives.
- How the pain points will be exchanged for solutions.
Tell your personal brand story for the clients to relate to you.
- If the 'Perfect Customers' are watching your webinar they will listen to your story, but think it's their own.
- Why? Because you have studied them and you understand their pain points.
- In fact, ask yourself this question: "Why did I create this product in the first place?"
- Your answer to this question is YOUR STORY!
- Best practice is to start your webinar with this exact story, take your viewer on a journey and show them the ROADMAP they will need to get where you are.
Blue Marble by VIRGLO
Visit Store - Unique Products - Unique People
The final offer:
- Once you have told your story, created solutions for the top pain points and became relatable to the audience, it is time to reveal the final offer including the bonuses.
- At this stage, the viewer understands the steps needed to get to the result, and they believe that your product offering is good value for money.
Seal the deal:
- At this stage your client is super convinced that you have what they need and they are sitting with their credit card in hand, ready to punch in the numbers.
- Now think like a customer; would you like to complete 3 to 4 fields and click 'buy now or would you like to complete 20 fields and work your way through fine print and jargon before you click on 'buy now'?
- You have done the work, your perfect clients are willing to purchase your product, and the magic is about to happen. Don't lose them at this point.
- Keep the check-out page minimalistic.
TOP TIP:
- Send out a recorded Re-Play of your webinar to all attendees that did not purchase the product.
- Be sure to add a time limitation to the replay for them to watch.
TOP TIP:
- Optimize every single content piece on every single one of your social channels to feature links to your sales pages, automated and live webinars.
- Best practice is to create a STRONG buyer demand before they view the webinar.
- High-value content YouTube video will build relations with your viewer and create the desire to purchase your product.
- If you create poor ads you will have poor results.
- Start with building a relationship with your client within your ad campaign while showcasing your product.
Webinar software options:
Budget-friendly:
The best route is to start with a sales page that features a 5-10 minute that could double up as a mini webinar.
Monthly subscriptions:
There are many options to choose from with various bells and whistles. Some of the most desired platforms are Easy Webinar, Webinar Jam & Webinar Ninja.
Monthly subscriptions start from $39 op to $400 for large corporations.