***Make Money Online - Series***
Think of your Online Business as an amazing digital portal that you have created for clients to enter into and browse around. Within this portal, they will see different shelves stocked with online courses, apps, membership sites, and E-books. There will be a golden thread holding them all together, the niche you have chosen.
Love them or hate them, digital products are part of our daily lives and their dominance will only grow. The only way to escape them will be to live as an outcast somewhere in the woods with a few chickens, a veggie garden, and a dog called Spot. The investment app on your phone, the latest best-seller you bought & downloaded from Amazon, and the E-Recipe-book you use to feed the family are all examples of how digital products have infiltrated our daily lives.
- Apps
- E-Books
- Membership sites
- Digital Art
- Templates
- Shopping Portals
- 'How To' Tutorials
- Online Courses
- Software
The list is endless…
It boils down to this: Digital products are information, apps, books and services, to name a few, that were created by an online entrepreneur, wrapped with E-Commerce wrapping paper, and sold in an electronic format to consumers. It has become commonplace today to buy and sell goods using the internet and the Covid-19 pandemic has certainly boosted and fast-forwarded this way of life. On the flip side, it is hard to think that there are still people who are not 'plugged in'. They suffer from techno-phobia and don't trust the process of swiping their credit cards online. In their defense, the dark web, a wave of scams and widespread electronic fraud does add fuel to the fire. Watch out for:
- Phishing E-Mails
- Call Center Scams
- Identity Theft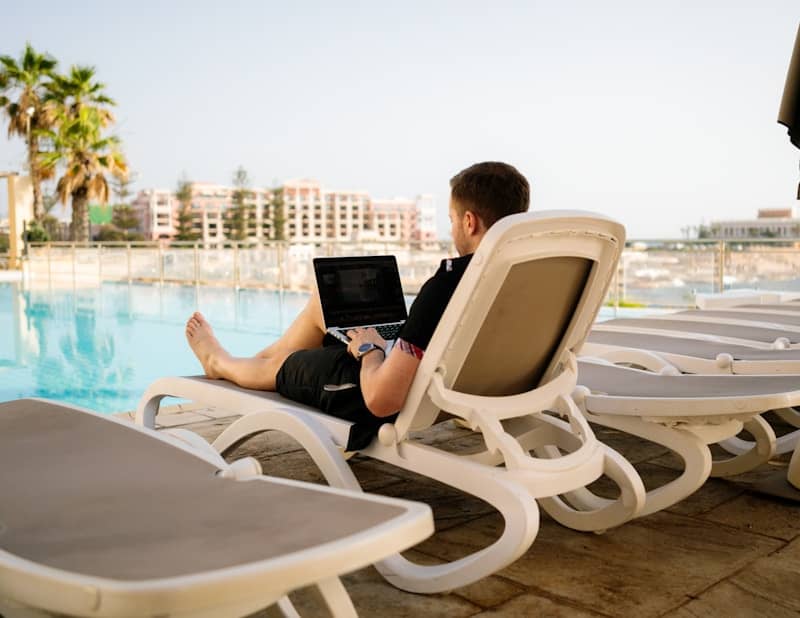 Unfortunately (or fortunately) there is no escaping the digital revolution. This giant will keep on growing and it will just become bigger and bigger. So, the average dudes from the masses have a choice, accept it or not. If they don't accept it, they will end up living with our friend and his dog called Spot. Scraping a living at the fringes of society.
If the average citizen chooses to accept the digital revolution, they need to guard their identity, be careful which websites they visit online and be aware of the latest phishing scams that evil scammers use to get access to their bank accounts.
- The bank will not ask you over the phone to reveal your pin or OTP.
- If something sounds too good to be true it most probably is.
And NO, there is NO Prince of Arabia that wants you to help him to access money from a dead relative. Focus people.
Now similar to seasoned property investors that smile when there is a recession in their country (because property prices go down and everything is on sale), the digital entrepreneur should smile in the face of adversity. How can he help the average Joe?
If you can help someone else, a community, or the world, then you have a business.
Serious - T-Shirt Fun
Visit The Funky Clothing Store
_________________________________________________
You see my friend, there is a big difference between fighting the system and beating the system. When you fight the system, you are involved in a long and never-ending field battle, while facing a very strong enemy with limitless potential. So, an old-school tactic of running onto the battlefield with guns blazing will not help. If you don't adapt your fighting style, you will fail. The best is to engage in guerrilla warfare, surprise attacks at night, and enemy infiltration tactics. This will put you in the driver's seat and 'the system' will start bending to your rules. Once your mindset has changed, then ponder on this:
- Accept the power of the digital revolution.
- Guard your assets against internet crime.
- Harness the power of the revolution and use its framework to boost your business.
- What exactly does the future of digital products look like and how are you able to be a part of it?
Some people make things happen.
Others watch how others make things happen.
Some people wonder what is happening.
To which category do you belong?
What can we expect in the next few years?
- Augmented reality such as Google Glass to view and interact with social media.
- Personal 3D printers.
- Virtual reality Shopping. (Metaverse)
- Driverless vehicles. (Uber)
- Online course industry to go beyond $350Billion in revenue.
A glimpse into the future as well as a menu of opportunities for tech-savvy entrepreneurs!
Will you be one of the first to set up shop within the endless possibilities of the Metaverse? Or perhaps you will showcase your skills and talents within the evergreen selling phenomena of the online course industry. Perhaps you will be the next digital entrepreneur that created a world-class app that solves a major obstacle for everyday life on the 5G grid.
While pondering on that, think of this:
The following three points will define your future position in society.
- Your current DEBT profile.
- Your lack of J.O.B security.
- Alternative income streams.
If you are debt-free, then do everything in your power to remain debt-free.
Research minimalism and frugal living and stick to the game plan. Nothing is worth buying on credit.
If you are employed and used to a consistent income, then it is extremely important to live within your financial boundaries – don't try to keep up with the Jones's and religiously save 10-20% of your income into high-interest accounts.
See the importance of creating alternative, multiple streams of income that will form a safety net around your family. Start an online business on the side, monetize yourself with books, apps, and courses. There are thousands out there that would pay to learn from you.
Remember this: As a digital entrepreneur, you only have to create the product once, but you are able to sell it again and again and benefit from the automated income potential.
Summary:
Our world is changing very fast into a 'creator economy' and if you adapt to the 'Content Edupreneur' mindset you will be in the fast lane towards financial security.
You can build an entire business around digital products, by either creating them yourself, selling them via your digital store, or tapping into the wild-west of affiliate marketing to name a few examples.
Something to watch out for is the ugly truth about consumer debt.
If you are in DEBT – Get out!
If you are not in DEBT – Stay Out!
If you see a friend in DEBT – Help Him/Her To Get Out!
Don't fight the system – Beat the system.
Whether you think you have J.O.B security or not, you need to start thinking of multiple streams of income. Starting an online business and marketing your digital products is one of the easiest ways to create a second income. With low start-up costs, potential high-profit margins, and of course the holy grail of automated income built into it, an online business seems to be a natural choice.
Start brainstorming today. What could you potentially create that could benefit someone else? How could you packaged that into a digital product and wrap it with E-Commerce wrapping paper? Keep in mind that the concept of an online business is to form your online gateway for potential customers to visit and pick different 'digital products' from your shelves.
Example:
Joe decides to return from the desert and with his dog Spot, they start a YouTube channel. The Channel is called 'Finance Basics', and the content is created with one specific client in mind. The person that wants to get out of debt, save a nest egg and secure a positive financial future for the golden years.
- Joe fills the channel with videos on this topic.
- He then creates a debt payment excel template and promotes it via his channel. (Adding value and building trust with his audience)
- He writes a short E-Book on Debt Consolidation and promotes it on his channel and his newly created blog website.
- He also promotes himself via his social channels as a debt counsellor and helps even more people.
- He then creates an online course in which he teaches his students how to start a financial business and become debt councillors themselves.
- Once he has established all of this and build up an audience, he can create a membership site that gives his clients access to all his training material for a monthly fee.
- At this stage he can automate the business and while still managing it, he is able to step away and have a lot more time to engage in other business ventures or travel the world with an exotic cocktail in one hand and a laptop in the other.
What kind of digital product can you create with your skills and talents? What kind of wonderful portal, filled with your 'digital products', are you going to create?
The future belongs to the 'Content Edupreneur', Digital Entrepreneur, and the Movers and Shakers of the Creator Economy.
Power to the People.
Would you like to become an online entrepreneur?
Consider the YOU-24/777 Academy FB group. An interactive online meeting place for start-up entrepreneurs. Gather knowledge and find inspiration!
If you would like to get started with an online business, but you are not sure where to start (because of a tsunami of conflicting information) then click on the link below and get a basic framework for online success.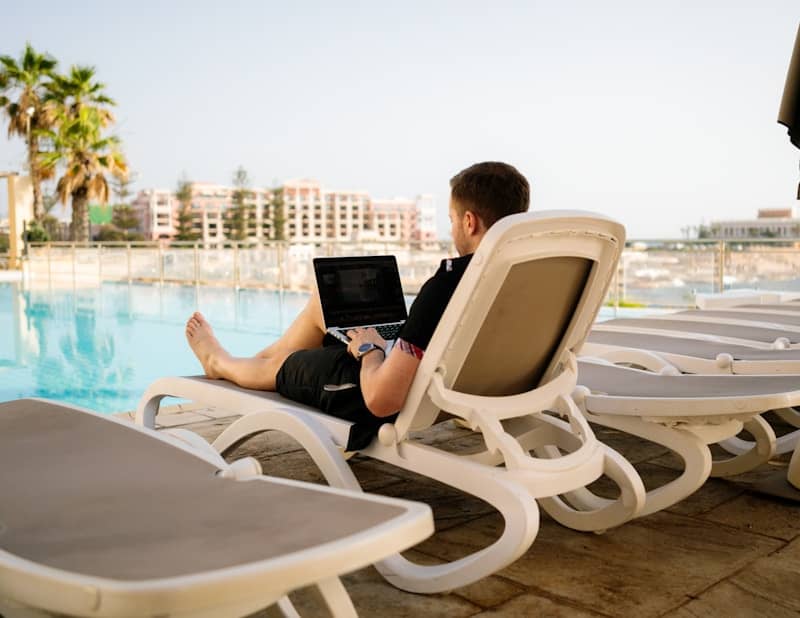 This post has been sponsored by the friendly team from REVIX.
Effortlessly invest in major Crypto while keeping an eye on Ai, Robotics, Electric Vehicles, Legal Cannabis & Clean Energy.