***Make Money Online - Series***
ONE ON ONE COACHING CALL - YOUR FIRST ONLINE BUSINESS
Once the initial excitement of the business idea has died down, reality knocks on the front door and it's time to focus. So much to do! You need to create a website with awesome content, a marketing plan will come in handy, a launch party will be great, and yes, maybe you should also think about potential clients, right?
Stop the bus! Take one step back and answer this:
1 - What service or product will you be bringing to the marketplace?
2 - Is there enough market demand for your unique service or product?
3 - How will that service or product help someone else?
4 - How will you connect your service or product with your potential client?
If you are about to write your business plan then I assume you got clarity on the first three points already. You have identified your service or product, you confirmed that there is a massive market demand and it will be of great benefit for the client.
Once this phase is done it's time for Operation Business Plan.
Now, rumours are going around that many aspiring entrepreneurs shy away from writing a clear and concise roadmap of success and in the process plan to fail. As we all know, if you fail to plan, you are planning to fail. When the same guys apply for bank loans, they are forced to submit a business plan with their application and only then do they quickly slap something together, hoping that Mr. Banker will be satisfied. In return, Mr. Banker looks at their plan and quickly determines that they have no clear path to success and turn them down.
Frustrated start-up owners then become angry and shout at the universe for not giving them a chance. This could have been avoided if only they took the time to map out their master plan. Showing Mr. Banker how they would have been able to help, support, and serve their clients consistently and professionally. Then they would have walked away with a business loan.
You see, a business plan does not need to be a 30-page document supported by the next 40 years of potential, thumb-suck financial forecasts. It should be, a 3-4 page, well-thought-out roadmap to success. Describing the following:
- Super clear Mission & Vision statements.
- What skills, talents, and experience do you have.
- What product and or service you have created.
- Summary of market research supporting market demand.
- How that product/service will help others.
- How you will you connect the product/service to clients.
- Team structure and future growth.
The above needs to be written in a very clear and easy to understand manner. When Mr. Banker read it, he should be able to quickly see the start-up phase success roadmap as well as the systems and structures you will have in place to sustain the business. He will marry your skill-set with your experience, add the market researched product/service, and then factor in your well-planned marketing strategy to see if you qualify for the loan. You see, Mr. Banker is interested in his R.O.I (return on investment), and if you will be able to sustain your loan installments. So, if you can prove that to him, you will get your funds.
But, be careful now. Do you need a loan amount from the bank? Remember, the bank is a clinical and unemotional dictator that will sell your possessions (including your favourite blue toothbrush) to get his money back. There are no playing games with this monster.
Alternatively, you could seek funds from so-called 'angel investors', because their interest rates might be lower than the bank, but they will most certainly claim 5-10% of your company shares. So, if at all possible, try to start your start-up with your own capital and stretch it as far as possible.
Thankfully, an online business does not need much start-up capital other than a laptop and a few odds and ends to create a YouTube studio.
Now, for the sake of the argument, let's take the example of a grocery delivery service, and write a Mission and Vision statement for it.
Turbo Groceries
Vision Statement
To be the most preferred grocery delivery service in the city of Toronto.
Mission Statement
Connecting my clients and their products within a 60 min period.
Boom, that's it! To the point and super focused! Mr. Banker will look at that and say: "Yes, I want to fund this business."
Let's look at my own adventure:
Jacques DT – Online Business Coach.
Vision Statement
To become the preferred Go-To resource for novice online entrepreneurs.
Mission Statement
Helping online entrepreneurs to Visualize, Create & Kick-Start their online adventures.
So, from these two examples, you can see that there is no need to have four paragraphs in your vision and mission statements, just very clear and well thought out one-liner mini roadmaps to tell the reader what you will become and how you are going to get there.
Top Tip: Let the, 'How am I helping my client?', shine through in the statements without saying it directly.
---
Now, you need to write the 'Executive Summary', two big words that will partly define your road to financial success, palm trees, and golden beaches littered with tanned bodies. A paragraph (maximum two), filled with the most critical information:
- Your background.
- Your experience, talents, and skills.
- Your product/service and why it would help your client.
- A summary of your market research that proves the market demand.
SHOPPING IS A SPORT
VISIT THE FUNKY CLOTHING STORE
Your marketing strategy will follow, explaining to the reader the action steps you will take in order to build a sustainable business model. Use the following framework:
- Start by listing your USPs. (unique selling points/brand promises)
- Explain in detail who your customer is. (Age, demographic, interests, pain points)
- Explain in detail how you would get your product/service in front of him.
- What will the 'buying cycle' look like?
- What system you will have in place for after-sales service?
- Continuous competitor analysis - how will you outsmart your competitors?
- What measures will you put in place to craft your own brand story? (recognizable logo, easy to navigate the website and defining your brand promises)
You see my friend; you will need to become your business plan. What you write in your vision and mission statements needs to be who you are and what you live for. A successful business is not a 9-5 JOB, it's a lifestyle.
Single or double bed base.
Unique items for unique individuals. Minimalist living.
Visit Store - YOU24/777
Live - Breath & - Impersonate; the action steps you write in your plan.
Be flexible enough to change certain points when you realize they don't produce results. Always refer back to your plan and update it as you go along. It will be a never-ending work in progress.
Your clients will 'buy you', long before they buy your product/service.
So, you need to become your business plan.
Be BIG my friend.
Power to the People!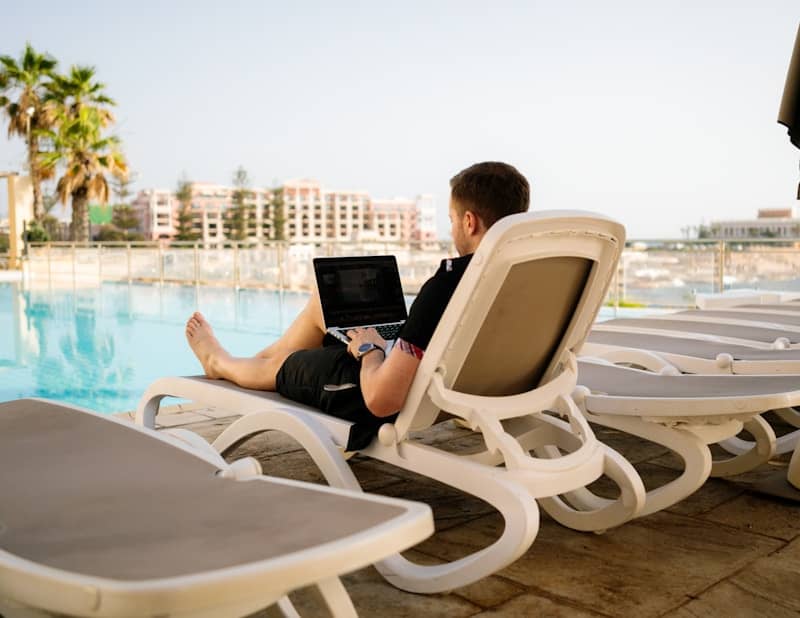 This post has been sponsored by the friendly team from REVIX.
Effortlessly invest in major Crypto while having an eye on Ai, Robotics, Electric Vehicles, Clean Energy & Legal Cannabis in the future.