Your own E-Commerce Business.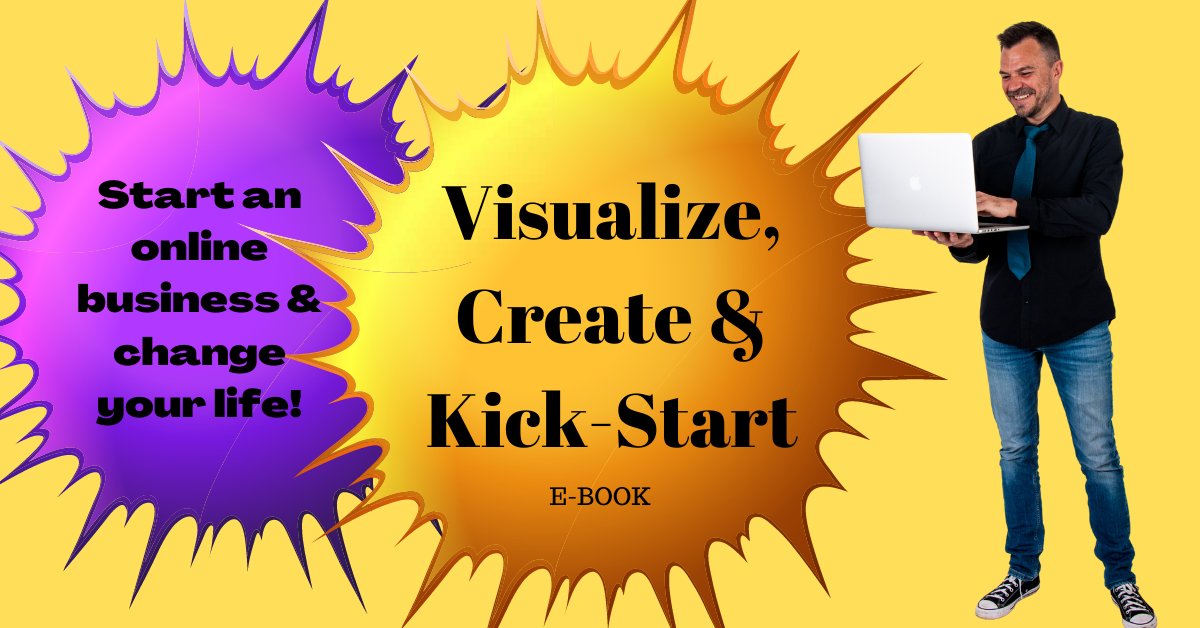 Once again, you will have to choose between self-hosted & hosted options.
In my opinion, using a hosted platform is better especially if you don't have a web design background. The downside is that you don't own the site, you are just renting digital space from them. However, the benefits outshine this disadvantage.
- They feature an affordable fixed monthly fee.
- They feature a web builder and 'support'.
- They take care of the security of your site.
- It's a 'done for' template driven platform.
When choosing an e-commerce platform, consider the following:
- Does it offer a free starting offer?
- What is the minimum monthly fee?
- Do they charge extra for themes?
- Do they offer 'support'?
- Do they offer tutorials on how to enhance your site?
Here are 3 popular, and diverse hosting options.
Shopify, 'Ecwid' & Etsy.
Remember, it is not the actual hosting company you choose that will make the difference between E-commerce success or not, it is how you will use them that will make the difference.
Although at the end of the day, they all feature more-less the same, let's do a quick comparison between them:
Shopify:
- Probably the most well-known e-commerce website builder.
- They offer 24h support.
- Basic monthly plan = $29pm / 2% transaction fees / 2 admin users.
- Medium plan = $79pm / 1% transaction fees / 5 admin users.
- Great tutorials available.
Ecwid:
- Live support.
- Free starter plan with no credit card required.
- Basic plan = FREE basic online store with 10 products.
- Venture plan = $15pm Including FB, Instagram integration. Up to 100 Products.
- Business plan = $35pm Up to 2500 Products.
- Great tutorial available.
Etsy:
- A creative person's heaven. This is a marketplace for artists and crafters of handmade products. If you have Unique products, this is your place.
- Easy to navigate and personalise you're 'shop.'
- Free to start, however, they do charge a small fee to list items as well as a 5% transaction fee.
- Massive YouTube following featuring numerous tutorials.
Now, it is my recommendation to start with your E-Commerce store towards the end of your online-empire building. The reasons for this are the following:
- An E-Commerce site requires quite a bit of upfront work.
- You need an audience (paid & organic).
- You need to manage it and stay hands-on. (Requires your time and focus).
If you have built a system of two online courses, a membership site and a blog, before starting with your E-Commerce store, the benefits are as follows:
- You have an audience and E-mail list already.
- You have a blog website where every new blog could potentially feature ads for your digital store (organic traffic funnel).
- You have created an automated income and you can focus on your digital store without financial pressure.
- You have already surrounded yourself with a team of virtual assistants, taking care of the daily running of the rest of the business.
- You can now 'distance' yourself from the daily running of the business and start working ON your business and not IN it.
Now, I am not going to focus on the creation of the actual store. Your colour scheme and template format are part of the 'window dressing' of the website and platforms such as Shopify, Ecwid and WIX E-Commerce make it very easy to build a storefront.
What I would like to focus on is how to run your store sustainably and how to choose the right products for your store.
E-Commerce products:
Similar to the niche topic of your online course, it is very important to choose the products you would like to showcase on your E-Commerce store.
Wrong method: Feature products with massive profit margins even if you have no interest in the products yourself.
Right method: Featuring products that you love and would use yourself, even if the profit margin is lower than other products.
Why?
- Because you have to speak about your products day and night.
- You have to write descriptions about them and promote them.
- You have to make YouTube tutorials and blog posts about it.
If you have to do this about a product you have no interest in, you will head for burn-out and lose interest in your store very quickly.
Top Tip:
It is best to practise starting with a local market before getting your feet wet with a global audience and delivering via global suppliers.
Why? It is best to go through any teething problems regarding sales, marketing, delivery and refunds on a domestic level first.
- Similar to your online course validation process, you need to go through an e-commerce-product validation process.
- Test the market to see if there is a market demand for your product. Do this by reaching out to your entire audience on your social channels and asking direct questions for honest feedback.
- Join social forums and repeat the process.
- Best practice would be to go for 'evergreen' products.
- What did people need yesterday, what do they need today and what will they need tomorrow?
- Be careful of seasonal, perishable and fragile products.
- A unique product is great, but be careful that it is not just a fad passing through. Great today, but gone tomorrow.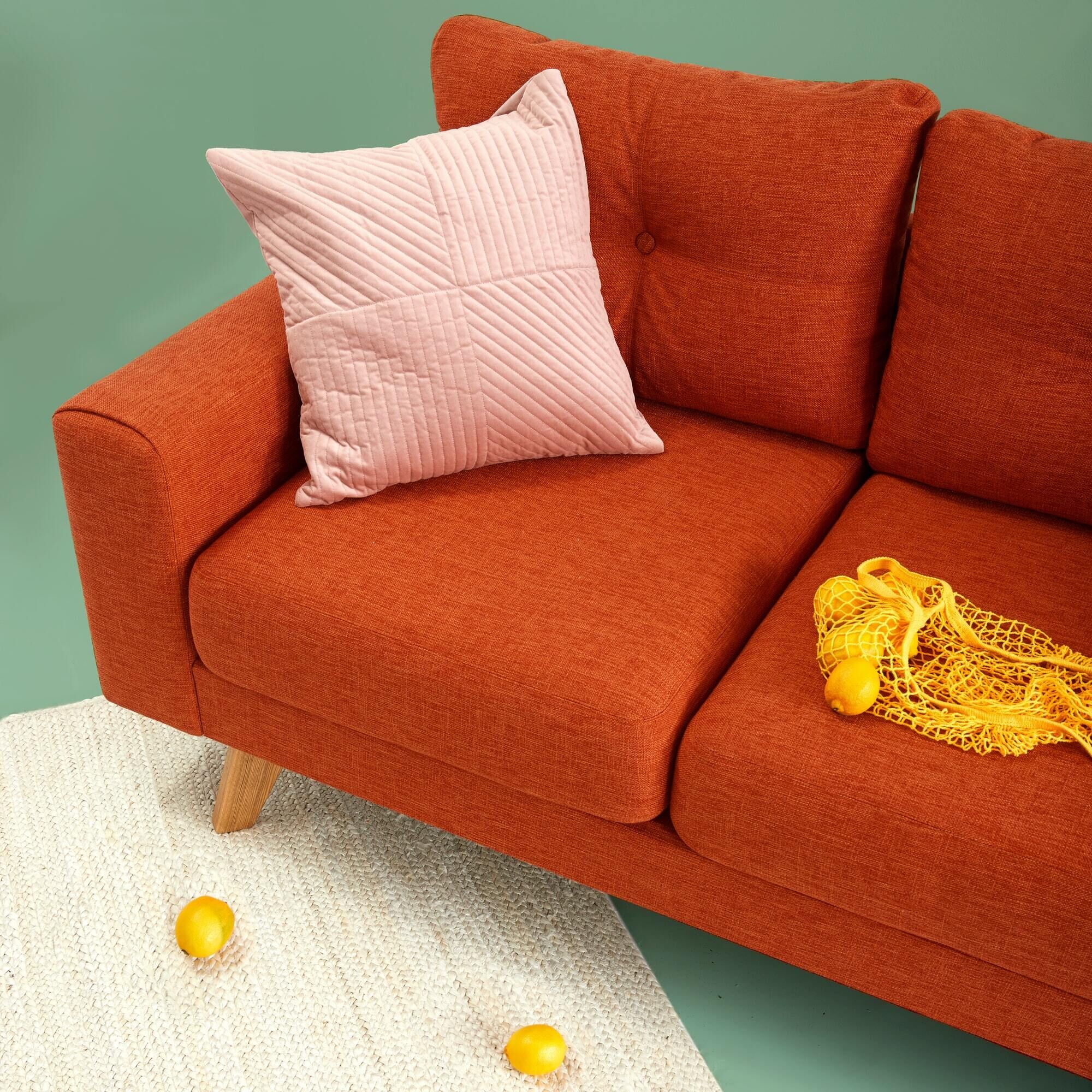 Consider this:
- How strong is your competition? Yes, competition is good and it can be seen as a positive for the validation process. Also, if you look at the customer reviews from your competitors' clients, you can see their pain points and possibly avoid them with your product line.
- Good idea is to use Google Trends, a great tool to see how much interest there is in your product, not just locally but globally as well.
- Spend time and energy into conversations with your audience. Do online quizzes, show them a beta version of your products and ask for honest opinions.
Example: You manufacture very unique BBQ stands & loose standing artistic steel fire drums for home and camping use. There is no other supplier in your country that even comes close to your design.
You have a few showpieces but mainly manufactured per order. This 'scarcity' factor increases the value and pushes up your price. Also, you don't need to pay a middleman and all profit is yours.
You do marketing, keep stock, handle orders, payments, courier service and after-sales service.
MuPu Living Minimalist Furniture
Visit Store: Unique Products 4 Unique Individuals
In time you add additional products and start shipping globally.
Example: You decide to capitalise on the ever-growing pet food and accessories industry.
You bite the bullet and buy a massive amount of stock wholesale and fill an entire warehouse with it. Now, you start to market your e-commerce site and sit quietly on the veranda waiting for the first of the thousands of orders to roll in.
It doesn't happen, only one or two orders and you get frustrated. You did not validate your product, you overpriced it to pay for the warehouse costs and now you are broke. Also, you have enough pet food to feed your dog for a decade.
You should have tested the idea, bought a small batch of stock and entered the market with a moderate price tag.
Example: You decide to go global and follow the Ali Express drop-shipping route. (Drop-Shipping, is a business model where the online store does not keep its inventory, but rather taps into a bigger business and relies on him to store products and ship them to clients)
The big word of advice on this is, supplier, supplier, supplier….. The fastest way to lose a client is to take his money and then make him wait for 3 months before his product arrives.
Although it is a very inexpensive way to start an e-commerce business, it is of the utmost importance to make sure that you deal with trustworthy suppliers.
Based on the above, do this:
- Decide on a product range.
- Scope out your competition.
- Describe your client – market to them directly.
- Describe your distribution chain.
- Perfect your profit margin.
Sustainable E-Commerce success:
Once the honeymoon phase (the initial excitement of opening up your digital store and winning the heart of your first client) is over, the harsh reality of owning an E-Commerce store pops up every morning on the boardroom table.
The ever-present problem? Traffic.
How to get it, how to keep it and how to optimise it.
If you don't watch out, you might fall into a rat race trap of driving an endless stream of traffic to your website with very few positive results. When the wrong people visit your site you will have very low sales and become frustrated.
- If you rely only on organic traffic you will reach a ceiling very soon.
- If you don't grow then you will go backwards and potential clients will go to competitors.
- If you have a low conversion rate it could be a result of a non-professional homepage and too many WRONG clients viewing your page.
- Be very specific with your ads and target the right people, age, gender and demographic matters.
- If you throw the spaghetti on the wall then nobody will have dinner, but if you dish it up in small bowls for specific people then they will eat.
Boost your traffic. (Combine organic and paid traffic)
Social channels.
- Make infomercials about your products on your YouTube channel with links to your store.
- Create beautiful product pictures for your Instagram page with a link back to your channel.
- Write blog posts about your store with a link to product pages.
Paid ads:
- Spend time and energy on creating specific ads that will 'speak' to your desired clientele.
- Be very selective with age, gender and demographic options.
- Use specific keywords when writing the text for products.
- Paid ads could be costly, but they are very scalable and you can target the right people.
- Don't show a gaming console to an 80-year-old grandfather. …
Best practice:
- Make sure that your Home page looks professional and rather pay for professional pictures. It is the first thing new clients see and yes, you know what they say about first impressions.
- The idea is to craft a smooth shopping experience for your client.
- Organise products into categories, write clear descriptions and invest in good looking pictures to compliment them.
- A blog should be a standard feature on your menu tab. Post weekly updates about your products, new arrivals, seasonal specials and any other related info about your niche.
- Remember, the idea is to start conversations with your clients. Add a pop-up window on your blog posts that could either display a special offer or ask the reader if they want to opt-in for the weekly newsletter containing special deals.
- By doing this, you will build your email list with which you can wow your clients with future specials and updates.
- Once there is a desired client on your website, make sure to do your best to increase the average cart value. Offer product recommendations and combinations to the client.
- If a client dragged a specific product to the check-out page then there could be a pop-up suggesting that other clients also bought another product together with the one they selected.
Unisex T-Shirt Fun
Visit The Funky Clothing Store
Behind the scenes marketing:
Email marketing is a proven method to increase sales. Keep in mind that if a client was willing to enter his/her email address into an opt-in form, it means that they love your store and are interested in your products. So you are dealing with the desired client. If they receive product-related emails featuring special offers from your store, they will most probably return to your store and purchase.
This is what you want, returning clients. That's the magic of any store for that matter.
Once you have a database of client emails you could use it to fuel a retargeting campaign.
- Abandoned cart email sequence.
A client made it to the cart, but for whatever reason decided not to go through with the sale. When this happens you could set up your page that sends out an email sequence to the client over the next few days. These emails will contain more information about your products as well as any specials you might be running.
- Post-purchase email sequence.
- In the same way as above, once a client purchased an item from your store, then they should continue to periodically receive marketing emails from your brand to entice them to come back to your store.
Combinations:
Your beautiful home page, your organic traffic (via social channels) and paid ads will equal 1/3 of your success.
The strength behind the scenes e-mail marketing system will equal 2/3 of your success.
Top Tips: Pay special attention to:
- The quality of your product pictures.
- Include as many pictures as possible of each product. Featuring different angles and different locations.
- Check out pages should be minimalistic and the check-out process smooth.
- Don't bombard the client with too many fields to complete.
- Write a stunning description of the products.
- Give as much detail as possible and use keywords.
- Add reviews of the product.
- Every single heading, product description, category description and about section on your E-Commerce website should be focused on SEO. Everything.
- Make sure you choose a design template for your website that is easily navigable. Again, it should be a smooth shopping experience for the client. Once he cannot find things or know how to check out, he will just click off and go to your competitor.
- Make sure that your blog posts are part of the menu tabs and create a pop-up for your newsletter subscriptions.
- Make sure that your site is optimized for mobile and laptop.